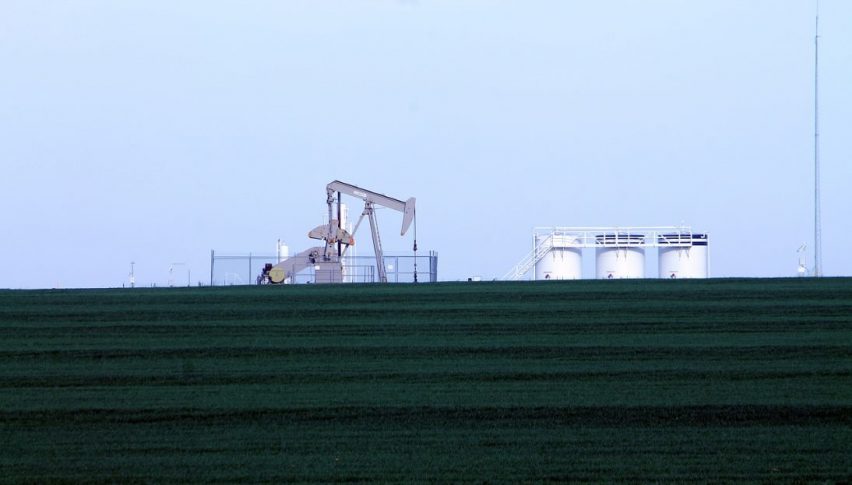 EIA Reports Build In Supply
Posted Wednesday, September 18, 2019 by
Shain Vernier
• 2 min read
Earlier today, the U.S. Energy Information Administration (EIA) released its weekly crude oil inventory report to the public. The figure broke recent trends and detailed a slight build in supply. Given that the end of summer in the Northern Hemisphere is rapidly approaching, this may be the commencement of fall seasonality.
EIA Reports Build In Supply
This week's crude oil inventories cycle is now complete, with the EIA and API stocks reports reaching a consensus. Here is a quick look at the data:
Event                                               Actual    Projected    Previous
API Crude Oil Stocks                    0.592M         NA            -7.200M
EIA Crude Oil Stocks                    1.058M     -2.496M      -6.912M
Both the API and EIA figures showed a large week-over-week gain, upwards of 7 million barrels. These numbers suggest that the peak consumption of the summer months has resided. Given the reduced production caused by last weekend's drone strikes on Aramco facilities, today's supply figures will go a long way in reassuring the stability of global oil.
WTI Crude Oil Back Below $60.00
It has been a big week on the oil markets, featuring heavy volatility and traded volumes. Today's EIA report drove further participation to the markets and sparked debate over the fair value of WTI.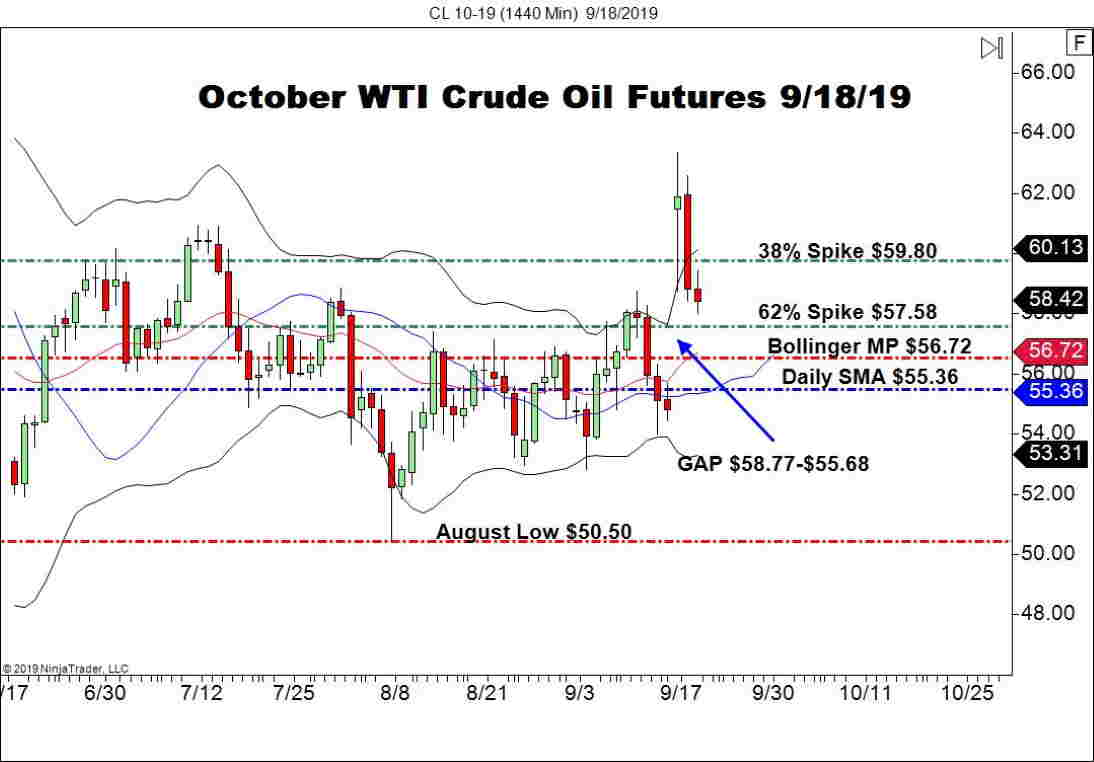 The chart above will be our last look at the October WTI crude oil futures contract. Volumes have rolled to the November issue, which is now trading at a 4/1 clip over October. In addition, November WTI is trading about $0.15 beneath October, reentering traditional backwardation.
Here are the levels to watch in October WTI for the remainder of the session:
Resistance(1): 38% Retracement Of Spike, $59.80

Support(1): 62% Retracement Of Spike, $57.58
Overview: Given the pending FED announcements, surprise build in inventories, and contract rollover, today is a great day to pass on trading WTI crude. Price action is likely to become erratic as FED policy becomes known and the October/November spread is tightened. 
However, if you are going to trade WTI, be sure to limit risk exposure. Tomorrow is another day and will feature superior market conditions as volumes will be fully on the November WTI contract.