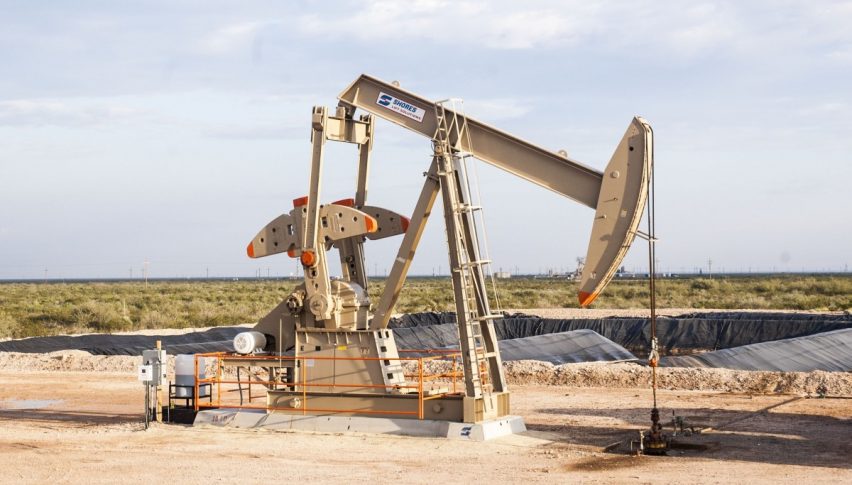 62% Fibonacci Level Stands Tall For WTI
November WTI crude oil has had an active week on the markets featuring heavy participation and a test of Fibonacci support. For the session, November WTI has already produced a trading volume of more than 350,000 contracts. Given that this is a relatively quiet pre-inventories news day, the heavy action is a bit surprising.
It is Tuesday and once again time for the crude oil inventory reports to dominate the energy markets. This week, traders will be looking for further signs of fall seasonality, specifically growing supply and lagging demand. However, this may not turn out to be the case. Given the disruption to Saudi Aramco facilities of two weeks ago, tomorrow's EIA report is projected to come in at -6.5 million. This is a key expectation and one that will be scrutinized extensively as the release becomes public.
Nonetheless, the daily 62% Fibonacci level is holding up as downside support. Let's dig into the technicals and see which way this market may be heading for the near future. 
Fibonacci Support Holding Firm For November WTI Futures
In a weekend update from last Saturday, I broke down the GAP area and the importance of the 62% Fibonacci support area at $57.73. Thus far, bidders have stepped up to the plate and defended last week's Closing GAP ($55.61-$57.58).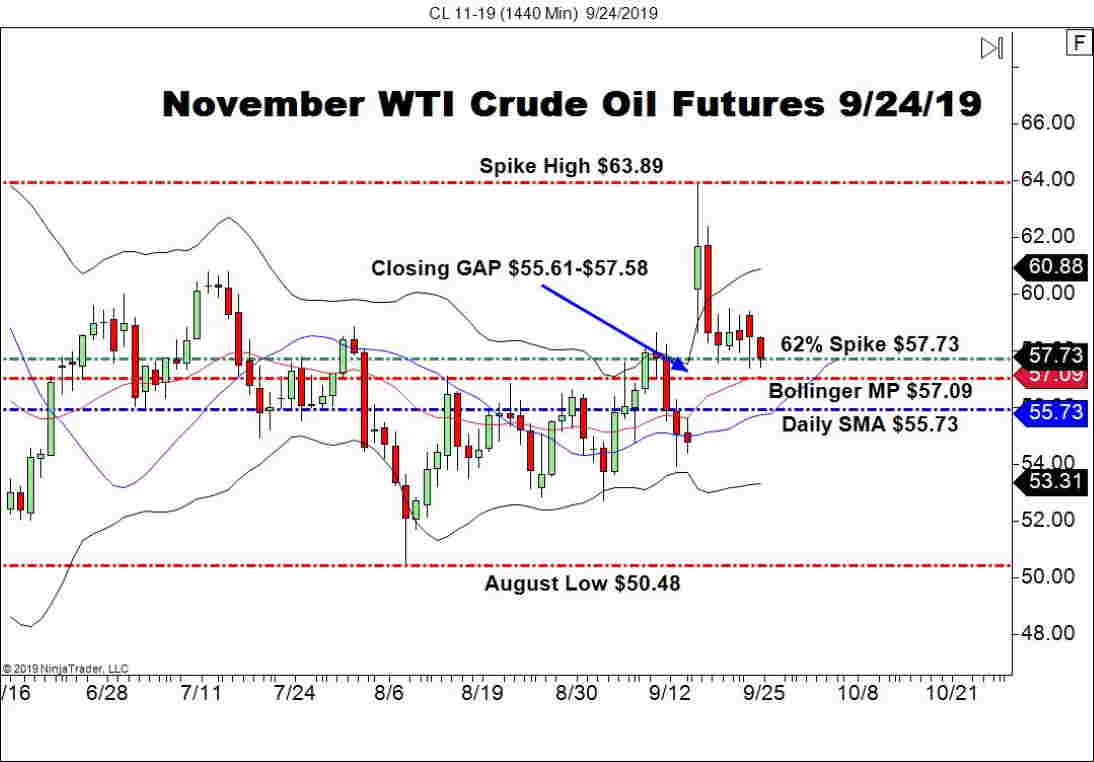 Aside from the GAP area, here are two support levels to watch for the remainder of the session:
Support(1): 62% Fibonacci Retracement of Spike, $57.73

Support(2): Bollinger MP, $57.09
Overview: For the moment, it appears WTI is in a holding pattern right at Fibonacci support. However, I expect that to change in the near future with the GAP ($55.61-$57.58) area filling in. While we may see that occur during today's late-session, it is more likely to take place during the overnight or on tomorrow's EIA Crude Oil Stocks report.