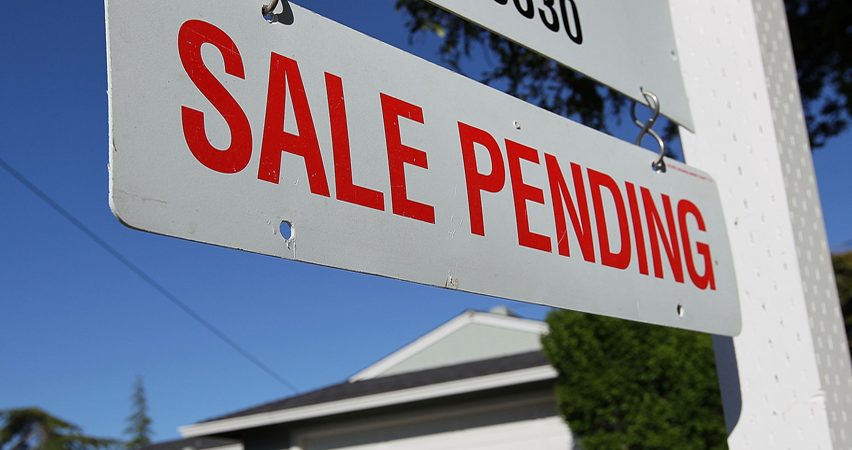 U.S. New Home Sales (August) Rally
Posted Wednesday, September 25, 2019 by
Shain Vernier
• 1 min read
The American real estate market got a dose of good news today, with a strong New Home Sales release for August. While the figures were impressive, MBA Mortgage Applications from September 20th lagged badly. A dovish FED and strong economic growth cycle typically drive all facets of real estate higher ― what gives?
New Home Sales Up, Mortgage Applications Down
Below is a quick look at the highlights of today's U.S. real estate metrics:
Event                                                                         Actual       Projected     Previous
MBA Mortgage Applications (Sept. 20)                 -10.1%            NA               -0.1%
New Home Sales (MoM, August)                           0.713M         0.660M        0.666M
New Home Sales Change (MoM, August)                7.1%              3.5%            -8.6%
As you can see from the figures above, New Home Sales (August) posted a robust 7.1% gain. This is a sizeable improvement over July and certainly reflects the 31 July FED rate cut. However, MBA Mortgage Applications fell off by 10% from the previous release. While this figure is not a primary market mover, it does signal that a contraction in the U.S. real estate sector is very likely on the way.
USD Index On The Bull
While the New Home Sales figures have a modest impact on the USD Index, they certainly haven't hurt today's rally. Rates of December USD Index futures are back in the neighborhood of 98.500 and pushing intraday highs.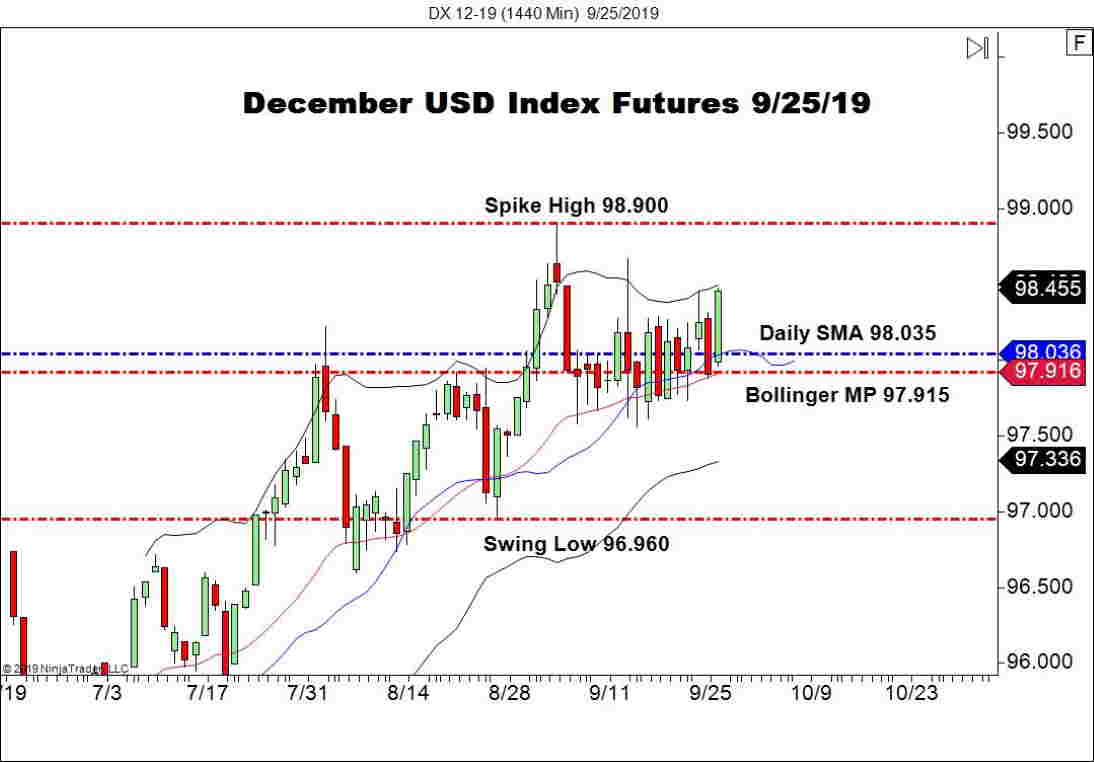 Overview: At the moment, the December USD Index is in a bit of a technical no man's land. Rates are well above support and driving higher. Perhaps the only level worth watching is the spike and yearly high at 98.900. If we see a test of this area, then a potential late-week shorting opportunity may set up following Thursday's Q2 GDP report.