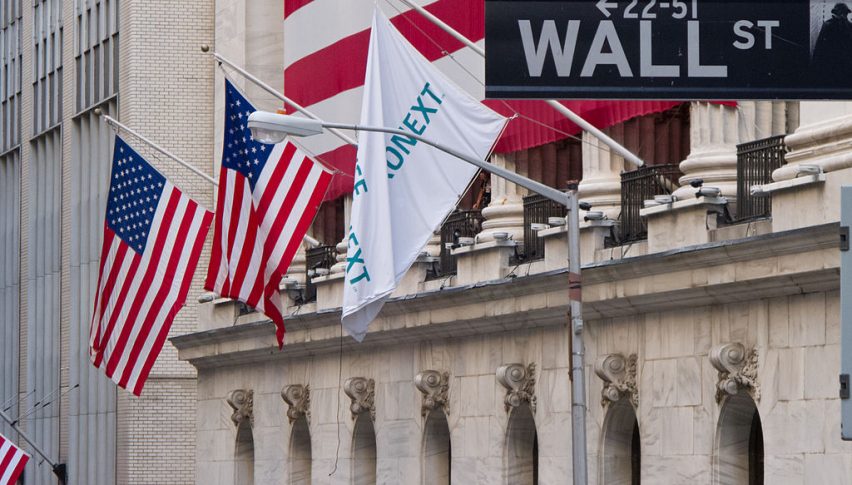 Losses Mounting On Wall Street
It has been a rough open to October on Wall Street, with the leading stock indices threatening to enter correction. For the first half-hour of trade, the DJIA DOW (-320), S&P 500 SPX (-37), and NASDAQ (-106) are all trending to the red. It is early, but it appears that things are going from bad to worse for equities bulls.
This morning has brought a unique collection of factors that are undermining sentiment. Reports that a Boeing (BA) engineer has filed ethics complaints about the 737 MAX aircraft have smashed BA stock price by 1.5%. In addition, the "race to zero commissions" by heavyweights in the U.S. equities brokerage industry is over. TD Ameritrade was the latest to cut commissions to zero, following a similar move by Charles Schwab. The result has been trouble for brokerage stocks, with shares of TD Ameritrade plunging by more than 25% during Monday's trade.
On top of all that, the ADP Employment Change (September) disappointed expectations, coming in at 135,000. This figure was beneath projections (140,000) and the previous release (157,000). Add all of these factors up, plus Trump impeachment angst, and you have an early trend day down on Wall Street.
A Rough October On Wall Street
Conventional wisdom suggests that October is a volatile month for U.S. stocks. Through two sessions, October 2019 has lived up to the hype. For the DJIA and December E-mini DOW, prices are plunging toward September lows.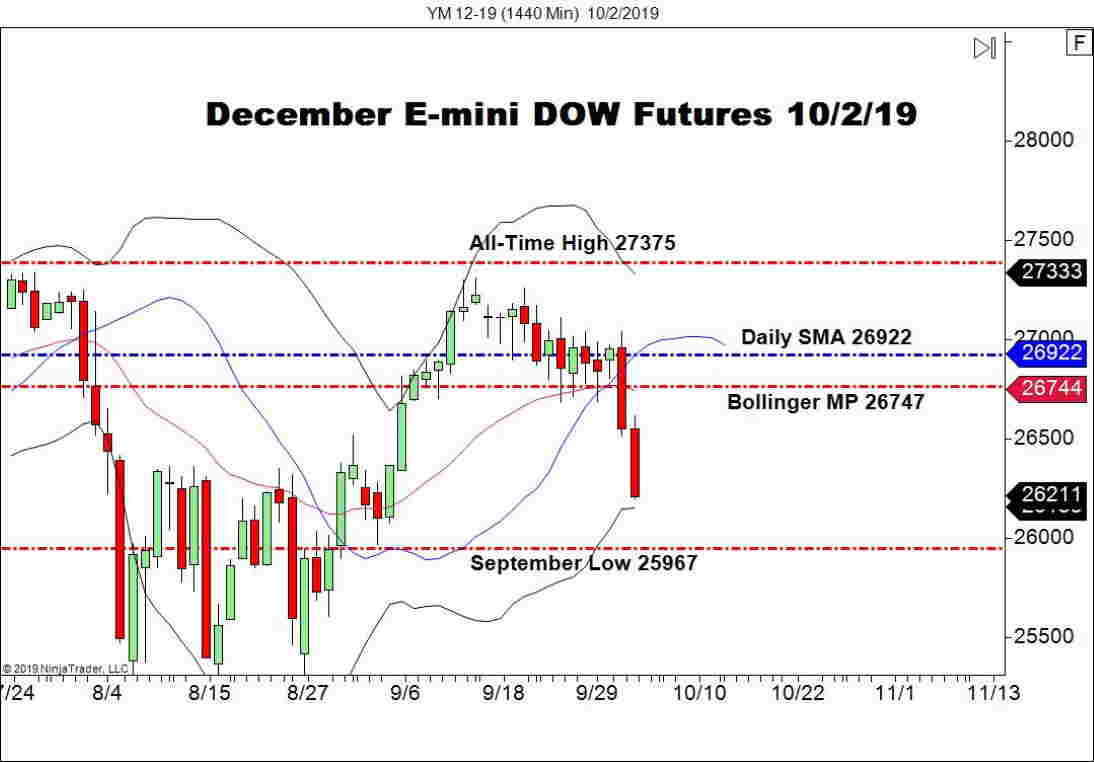 Overview: From a technical standpoint, the December E-mini DOW has broken out of consolidation and crashed beneath daily support. One number to watch in this market is September's low at 25967. This level is very likely to be hotly contested by Wall Street bulls. In the event it is taken out, a swift return to the 25,000 value area will become possible by this week's closing bell.