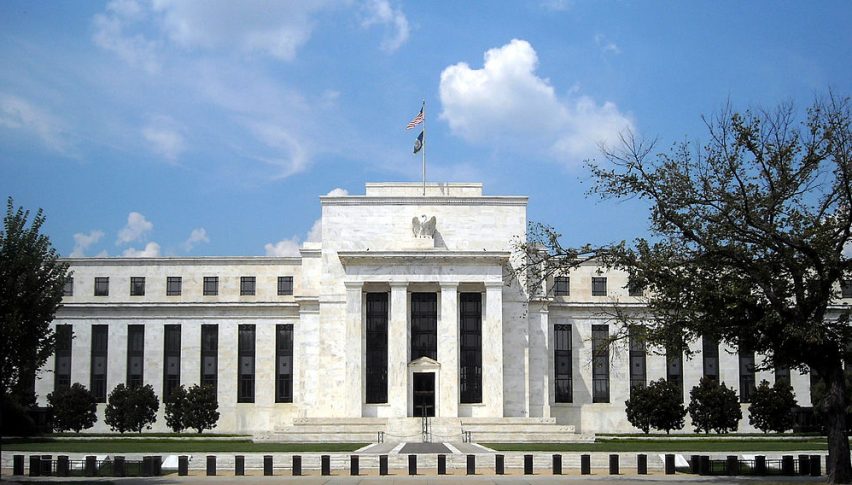 Greenback Limping Vs The Majors
Today's release of the ISM Non-Manufacturing PMI was another blockbuster headline facing the U.S. economy. The number came in at 52.6, beneath expectations (55.0) and the previous release (56.4). Sentiment has quickly soured toward the Greenback and American equities as a pullback in economic performance appears to be one step closer. 
Since the release, the USD has been hit across the majors. Losses are mounting against the Euro, Swiss franc, and Japanese yen. However, there is still time left in the session for the Greenback to find some legs and rates to stabilize.
ISM Non-Manufacturing PMI Slams Greenback
Going into the 10:00 AM EST ISM PMI report, the USD was hanging in there against the majors. After the negative figure became public, rates reversed and bearish sentiment toward the Greenback took over.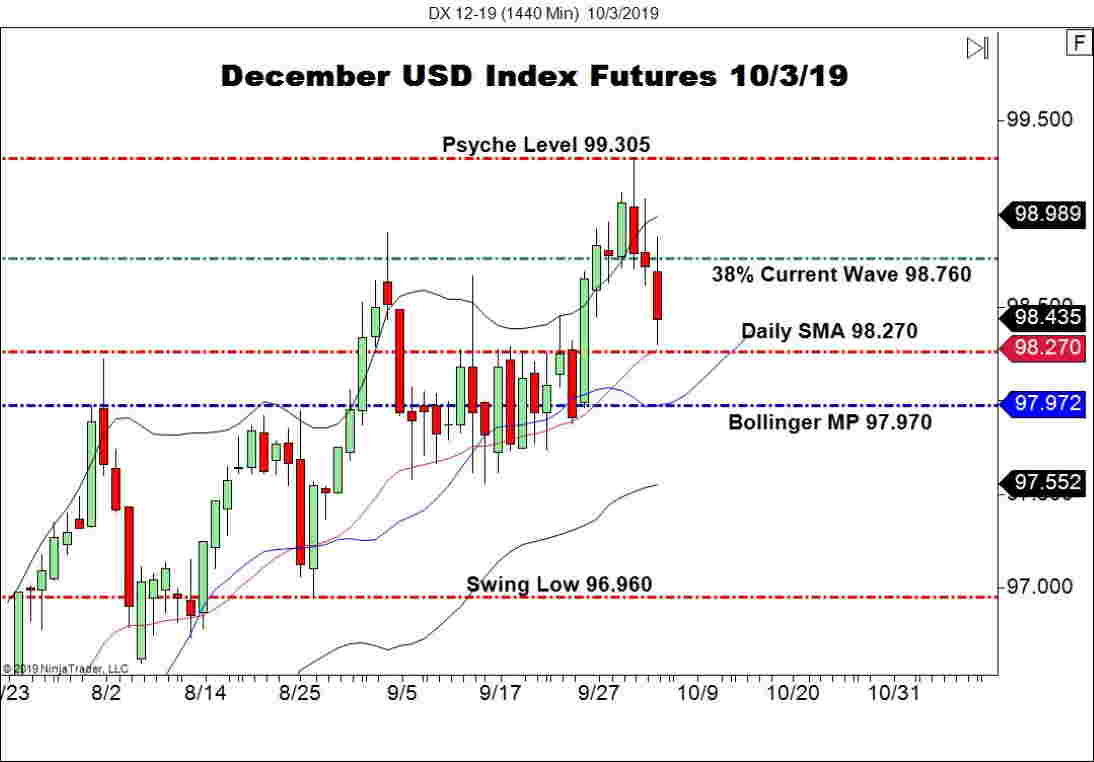 In a Live Market Update from Wednesday, I outlined a short trade for the December USD Index. The position has been a success, rapidly trading deep into the green. If you are alive in this trade, be aware that the profit target is at 98.060. This is still a ways off; there is nothing wrong with taking profits now and moving on to the next trade. At the very least, move the stop loss to breakeven to limit exposure.
Overview: The ISM Non-Manufacturing PMI appears to have sealed the fate of the Greenback for the near-term. Following its release, the CME FEDWatch Index spiked in favor of a FED rate cut on 30 October. At press time (about 11:00 AM EST), the odds now stand at 94.6% that the Federal Funds Target Rate will be reduced by ¼ point to 1.50%-1.75% later this month.