Cryptos Tight To Open October
We are into the 10th trading month of 2019 and cryptos have settled into a week-long consolidation pattern. Prices of the major coins are showing both moderate volatility and participation. At least for the time being, October has opened quietly for cryptocurrencies.
The past seven days on the cash markets have been relatively stable by cryptocurrency standards. Here is a quick look at how the top five coins have fared:
Coin                                           %Gain/Loss     Key Number
Bitcoin BTC                               +0.07%               $8000                       
Bitcoin Cash (BCH)                     +1.59%                $225 
Ethereum ETH                          +1.93%                $175            
Litecoin LTC                              +2.68%                $55  
Ripple XRP                                 +5.9%                  $0.25
On the news front, this week has been a quiet one for cryptos. About the only news worth noting are reports that the U.S. House of Representatives Financial Services Committee is pressuring Mark Zuckerberg to testify on Libra. Anonymous sources are stating that the committee will not sign off on Libra until Zuckerberg makes an appearance on Capitol Hill. January of 2020 is being alluded to as the deadline for his testimony.
Bitcoin Leads Muted October Action In Cryptos
Bitcoin has entered a heavy rotational pattern in the immediate vicinity of $8000. With no rumors or fundamentals to drive participation, volatility has all but dried up.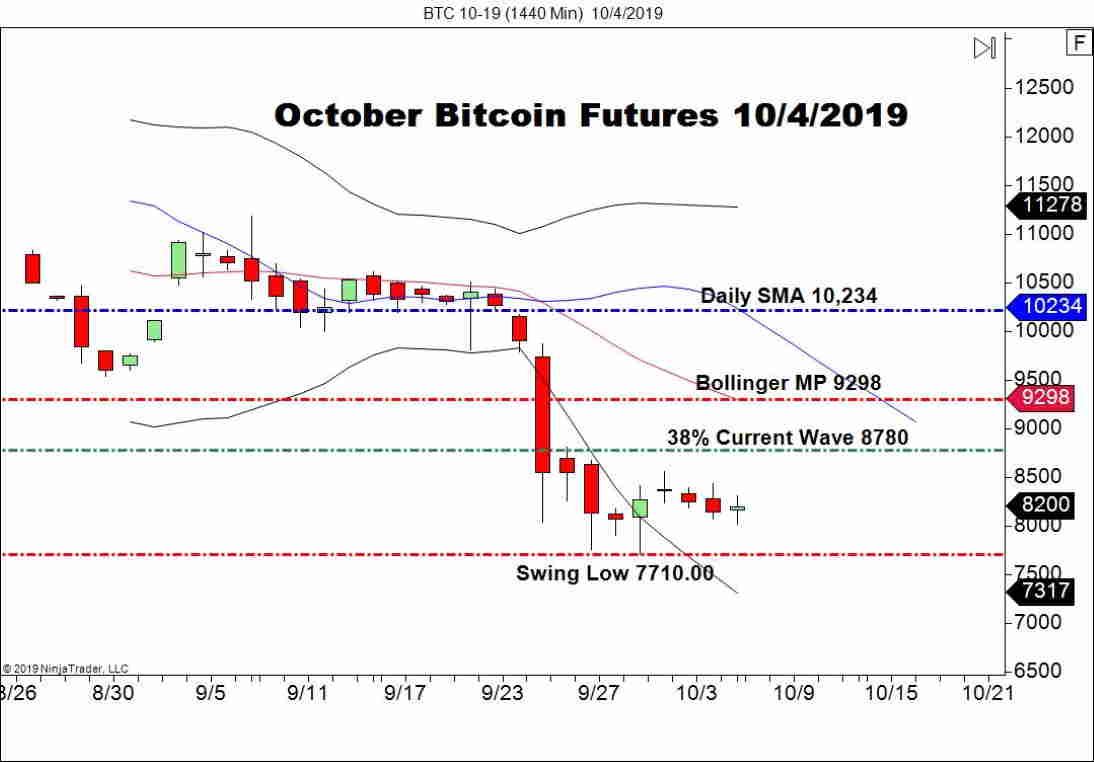 For October BTC, there are two levels worth watching:
Resistance(1): 38% Current Wave Retracement, $8780

Support(1): Swing Low, 7710.00
Overview: For the time being, BTC is caught between $8500 and $7500. Barring any charged news items, BTC is likely to hold this range for the near future. If so, cryptos, in general, are in a position to follow suit.
Cryptocurrencies were showing strong bullish pressure in the first two months of 2023, but the bullish momentum has faded
3 months ago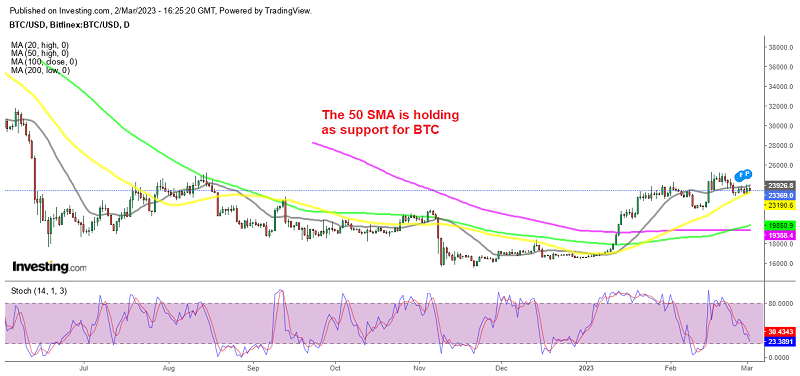 3 months ago