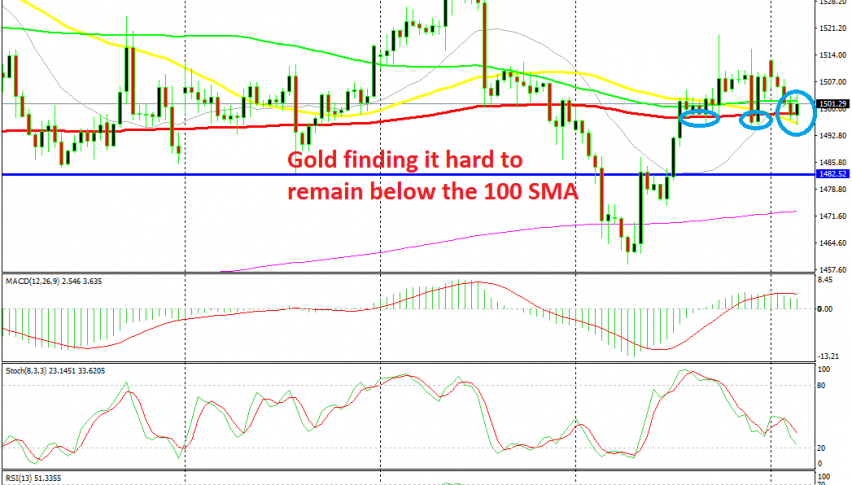 Gold Returns Above the 100 SMA Again
GOLD turned pretty bearish at the end of September as the sentiment improved in financial markets. The price broke below the first support level at $1,482, but it reversed higher on Tuesday after the soft US ISM manufacturing PMI, which showed that this sector fell in deeper contraction.
The price moved above the support level, after finding some weak resistance there for a short time and then it broke above all moving averages as the week progressed. Since then, the 100 SMA (red) has turned into support, having reversed the price higher three times, despite being pierced on every occasion.
Today, the price pierced this moving average once again, but it reversed back up and now it is trading above it. The 50 SMA (yellow) also helped this time. The sentiment improved today, but that didn't keep Gold down. This is a sign that Gold might resume the uptrend. But, the market will now be waiting to see how trade negotiations between US and China will go, before they take a side. So, I expect side-way action until that becomes clear.
Yesterday the CPI numbers from European countries showed a slowdown, so today's headline Eurozone inflation numbers should be soft as well
24 hours ago