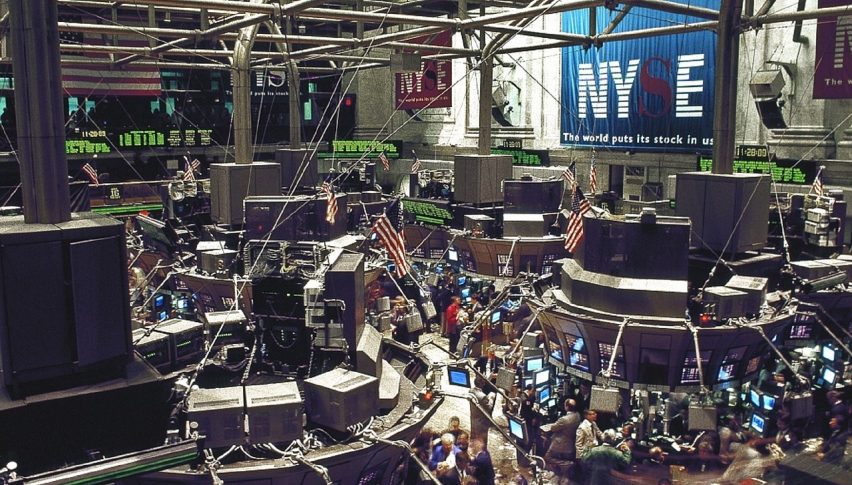 U.S. Stocks Rally Pre-FOMC Minutes
Today's Wall Street open has been a positive one for U.S. stocks, led by triple-digit gains in the Dow Jones Industrial Average. The anticipation of Thursday's U.S./China trade negotiations and this afternoon's FOMC Minutes are driving the action. The major U.S. indices ticked higher on the opening bell, with the DJIA DOW (+160), S&P 500 SPX (+22), and NASDAQ (+60) all posting solid gains.
This morning's market buzz is centered around U.S./China negotiations scheduled to kick off tomorrow. A newfound optimism is surrounding the meeting, although its roots are obscure. Rumors have been circulating that significant concessions are to be made from each side. This storyline suggests that a comprehensive deal may be on the horizon. 
However, one has to question if the time is right for a trade deal to be ratified. With the odds of a Trump impeachment above 70% and growing civil unrest in Hong Kong, the geopolitical scene isn't currently receptive to a U.S./China trade deal. Today's early rally is more likely due to hopes that the FOMC Minutes will show an exceedingly dovish FED.
U.S. Stocks Rally Ahead Of The FOMC Minutes
U.S. stocks are attempting to gain back some of Tuesday's losses. For the December E-mini DOW, this means prices have driven north of 26250.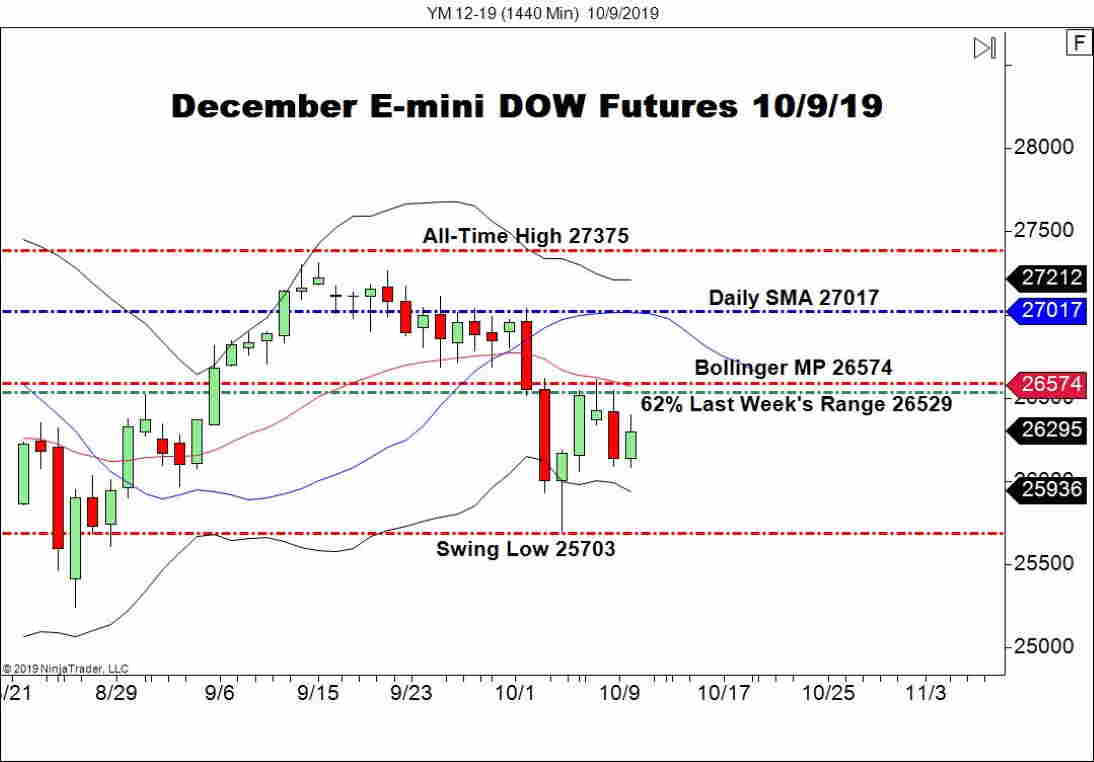 Here are two topside resistance levels that may come into play later in the session:
Resistance(1): 62% Last Week's Range, 26529

Resistance(2): Bollinger MP, 26574
Overview: As the FOMC Minutes draw near, be on the lookout for tightening conditions in the U.S. indices. Although the markets are expecting more dovish FED dialogue, the central theme of  "data-dependent policy" will likely rule the day. For now, the bulk of institutional capital is on the sidelines eagerly awaiting the minutes from September's FED meeting.