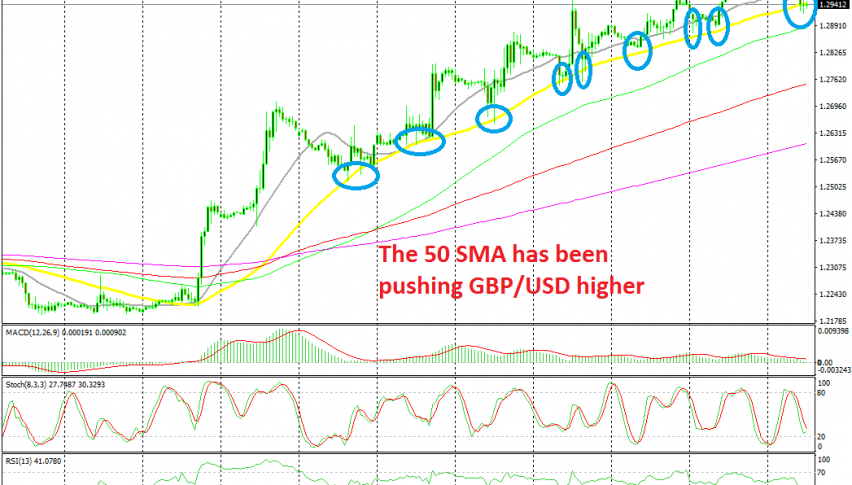 Another Good Opportunity to Buy GBP/USD, But Brexit…
The GBP has turned quite bullish in the last two weeks since UK PM Johnson and the Irish PM Vadarkar released a joint statement, which suggested that a Brexit deal might be on the way. As a result, the GBP surged and GBP/USD has climbed more than 10 cents from below 1.20 last month.
After the joint statement, GBP/USD turned extremely bullish for a couple of days and the 20 SMA (grey) provided support, which is the case when the trend is strong. Then,the trend slowed down and the 50 SMA took its place and pushed the price higher.
We have seen GBP/USD retrace lower and bounce higher off the 50 SMA during this uptrend. So, this moving average has been the ultimate support for this pair. Right now, the price is trading at the 50 SMA after having retraced lower during the European session today.
This looks like a great opportunity to buy GBP/USD, since the retrace is almost complete as stochastic shows and the previous candlestick closed as a doji, which is a bullish reversing signal after the pullback. But, today the British Parliament will vote on the Brexit deal, which might go in both directions.
If the Brexit deal doesn't pass, then the GBP is likely to crash lower, so it's pretty dangerous trading this pair right now. So, we will remain on the sidelines. If you feel up to taking some risk you can take this trade.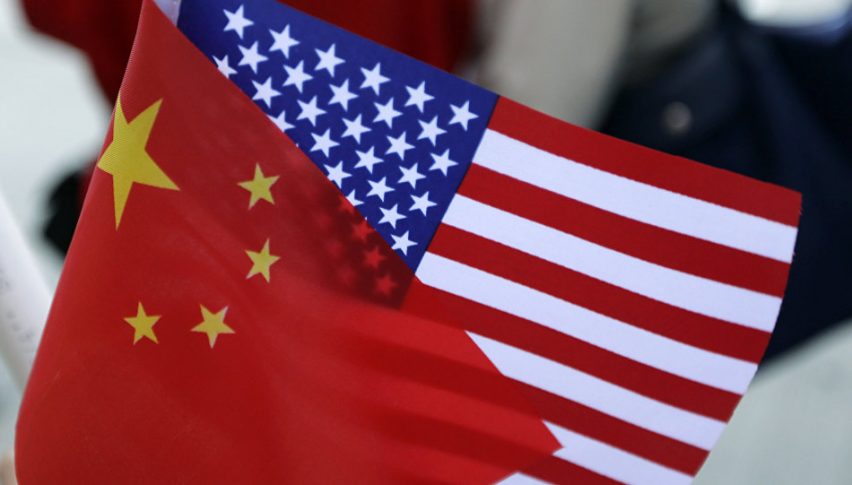 3 hours ago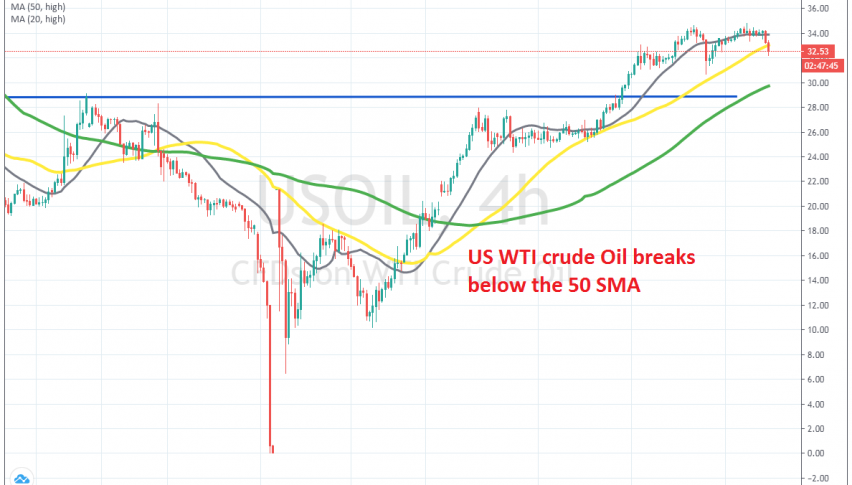 3 hours ago