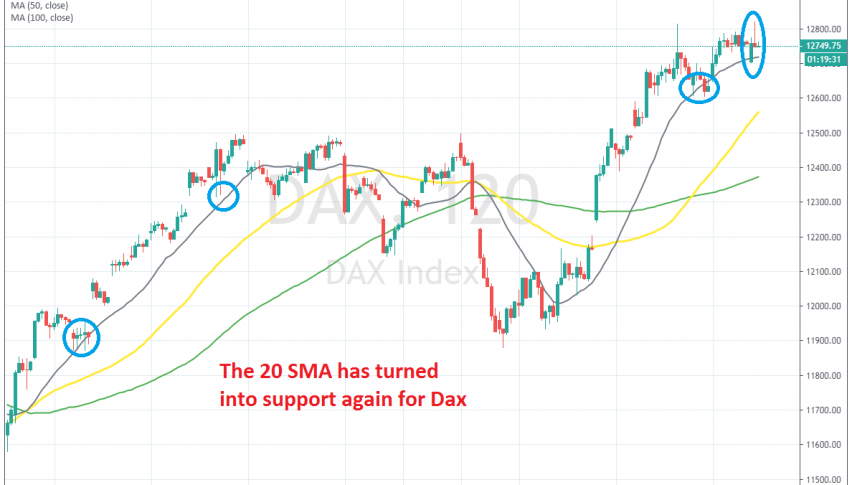 The Bullish Trend is Back on for Dax as the 20 SMA Turns Into Support Again
Stock markets turned pretty bearish in August as it became clear that the global economy was going through a really weak phase, which is getting worse by the way. As a result, risk assets such as stock markets turned pretty bearish and the German index DAX lost around 1,400 points.
But, the sentiment improved in September and the FED turned pretty dovish, cutting interest rates twice and planning on cutting again this month. Many major central banks have also cut interest rates once or twice in the last few months, which means more cash in circulation, thus higher demand for stock markets.
Dax turned pretty bullish in September and the smaller moving averages such as the 20 SMA (grey) turned into support, pushing the price higher, as they do on such occasions. Dax traded sideways towards the end of last month and even pulled back lower, moving below all moving averages.
But, the partial trade deal between the US and China and the Brexit deal improved the sentiment again and stock markets turned pretty bullish once again. Dax surged higher and the 20 SMA turned into support once it caught up with the price.
This moving average provided support yesterday and today as well, so it looks like a good indicator to go long from. So, Dax is back to bullish now as long as the 20 SMA stays below and provides support.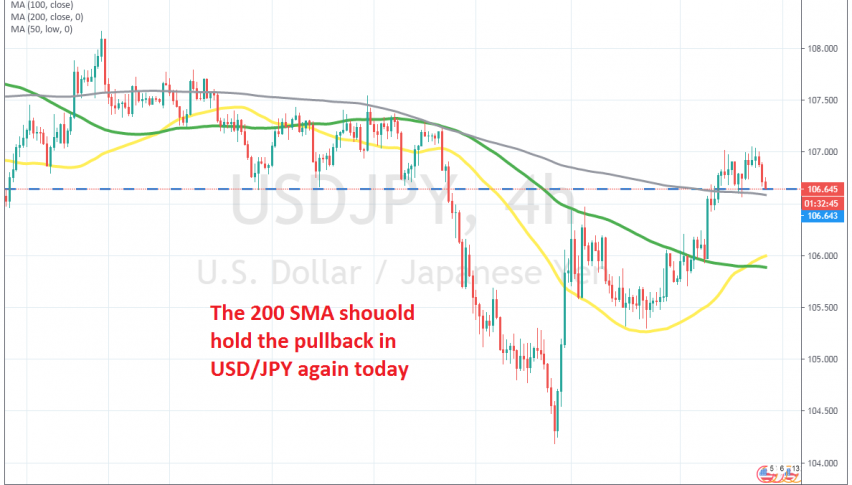 11 hours ago