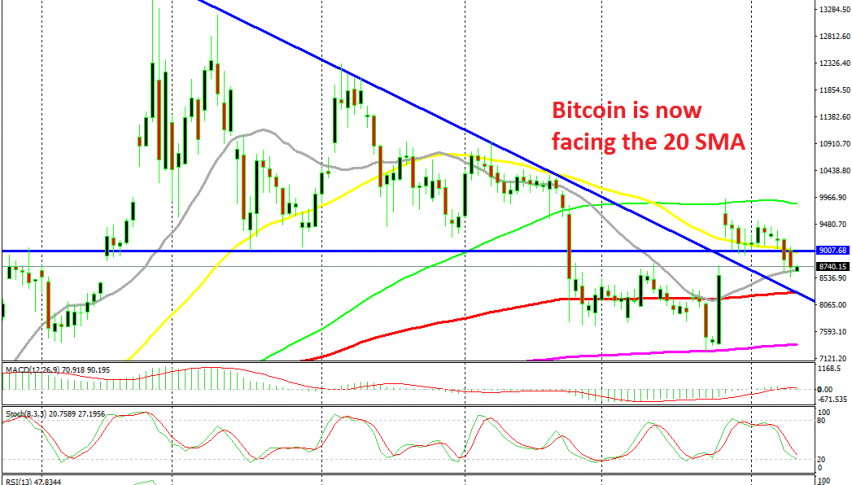 Bitcoin Breaks Below the 50 SMA and the Support at $9,000, but Faces Another MA
Cryptocurrencies turned pretty bullish in Q2, with BITCOIN surging more than $10,000, after trading in a tight range for several months in Q1. But, the climb stopped below $14,000 and since then we have seen highs get lower. They formed a declining trend in Q3, but lows were not getting lower, and a support area formed above $9,000.
That support zone was broken two weeks ago though and the price moved below the 100 SMA as well in September. But, the 200 SMA (purple) held the decline on the daily chart and Bitcoin bounced off of it last month after finding support there for a couple of days.
The price bounced more than $3,000 higher last week, climbing above the $10,000 level, but it eventually pulled back down and the 100 SMA (green) provided resistance. At the bottom, the $9,000 turned into support once again, helped by the 50 SMA (yellow). So, the price was trading between the 100 SMA at the top and the 50 SMA at the bottom for a couple of weeks, but on Sunday we saw a breakout.
Bitcoin sellers finally pushed below the $9,000 level, breaking the 50 SMA as well on the way down. Sellers are in control again for now, but they are facing the 20 SMA (grey). Bitcoin has pierced the 20 SMA, but the last two daily candlesticks have closed above it, which means that the 20 SMA is acting as support. If the 20 SMA goes, then the 100 smooth MA (red) will come into play once again.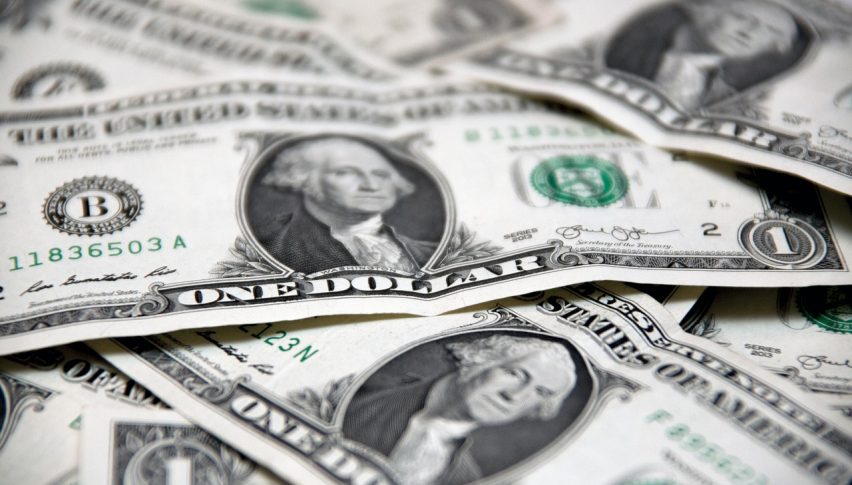 24 mins ago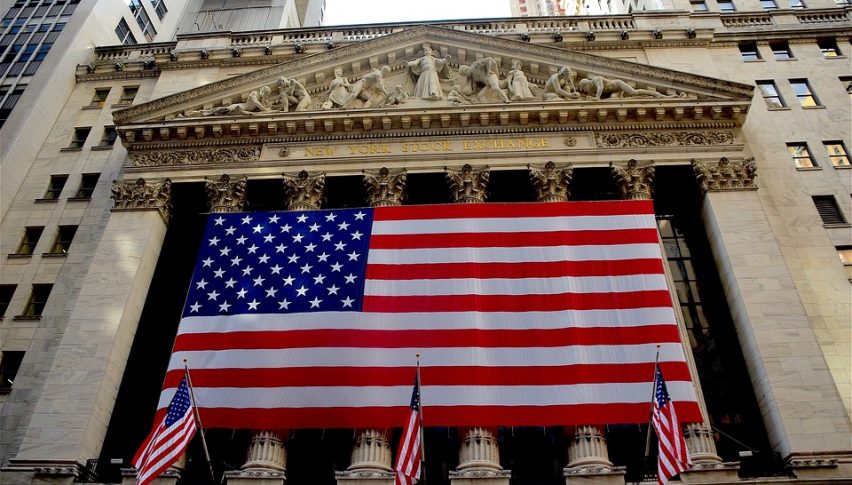 1 hour ago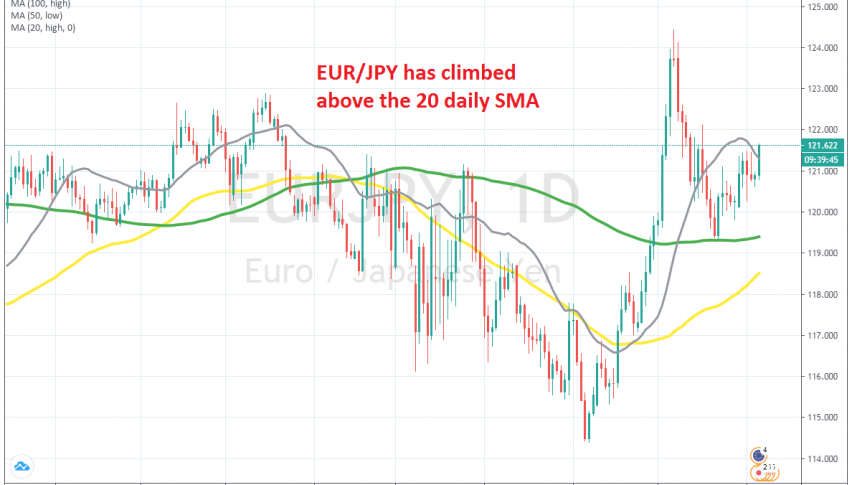 7 hours ago