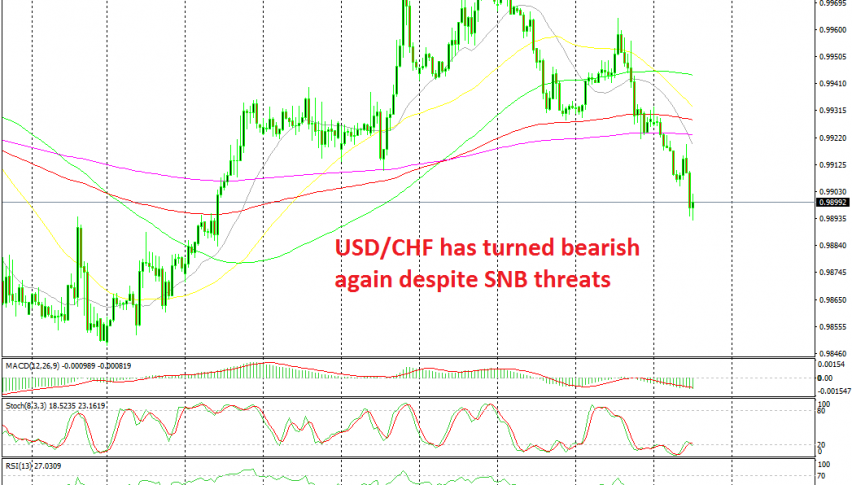 USD/CHF Keeps Declining, Despite the SNB Being Ready to Intervene
Posted Wednesday, November 13, 2019 by
Skerdian Meta
• 1 min read
The Swiss National Bank has been on the edge of intervening in the currency market as bids for safe havens increase on global uncertainty. Although, in recent months, safe havens have seen some relief as the sentiment has improved after the US-China partial trade deal,which is not yet officially signed, and the Brexit deal.
Although, this week the CHF has turned bullish again and USD/CHF has been declining. The SNB chief, Thomas Jordan, made a few comments on the stronger CHF, se here are his remarks:
Swiss franc remains highly valued
Foreign exchange market remains fragile
Negative rates, readiness for intervention still necessary
Danger of a worsening international situation remains large
Imbalances in Swiss real estate market still persists
Yes, we know the CHF is highly valued and the SNB is ready to intervene, but that has been the case forever. So, the CHF didn't mind too much. Unless Jordan announces an intervention, markets are going to ignore such comments because we have gotten used to them.