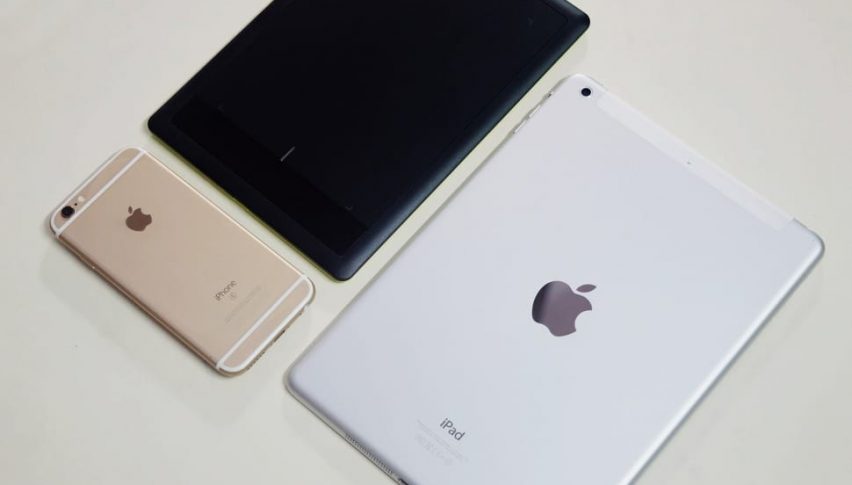 Will Trump Grant Tariff Waivers to Apple for Importing Components From China?
Posted Thursday, November 21, 2019 by
Arslan Butt
• 1 min read
US President Donald Trump is exploring the possibility of granting tariff exemption to Apple for importing from China. Apple's CEO Tim Cook had requested the Trump administration to exempt components imported from China and used for manufacturing its computers a few months ago.
Hinting at exempting tariffs on Chinese imports for Apple, Trump remarked, "The problem we have is you have Samsung. It's a great company but it's a competitor of Apple, and it's not fair if, because we have a trade deal with Korea – we made a great trade deal with South Korea – but we have to treat Apple on a somewhat similar basis as we treat Samsung."
More recently, Apple applied for tariff waivers on imports of Apple Watches, iPhone parts and other consumer products that it manufactures as it would hurt American consumers who would have to end up paying more for these products. Trump had inflicted tariffs on Chinese imports as part of the trade war and also wanted this move to boost the manufacturing sector in the US by deterring American businesses from moving manufacturing outside to cut costs.
Apple is one such company that has been relocating some of its manufacturing out of China and back into the US. The tech leader confirmed on Wednesday it has begun constructing a new facility in Austin, Texas where up to 15,000 workers can be employed to manufacture its Mac Pro computers. This new campus is expected to start operations by 2022.