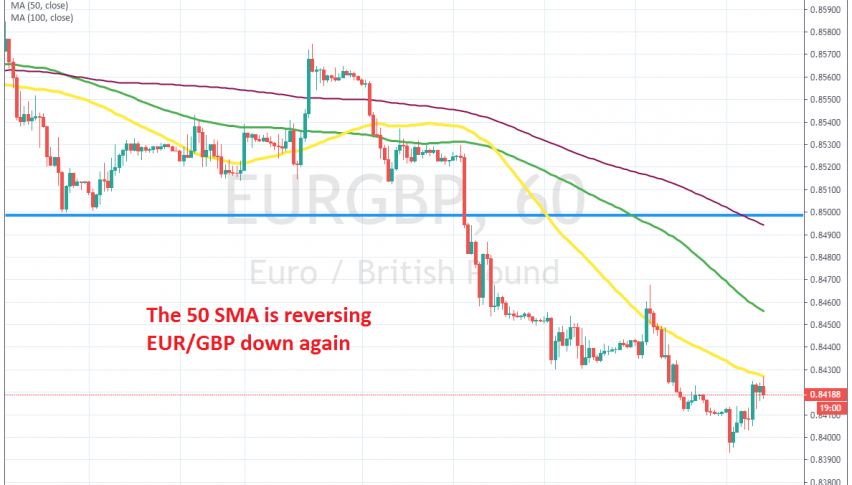 Ready to Short EUR/GBP at the 50 SMA?
EUR/GBP has been bearish for several months now, when it reversed back in August.  We saw a decent retrace higher in September, but the 50 SMA (yellow) stopped the climb on the daily chart. The decline picked up pace after the Brexit deal between Boris Johnson and the EU.
But, it slowed down considerably during October and November, after the deal didn't pass the British Parliament. But, the decline resumed again this month, probably due to the comfortable lead from the Conservatives, which have been helped massively by the Brexit Party of Nigel Farage.
Now, moving averages have turned into resistance, particularly the 50 SMA (yellow). Buyers pushed above it last Friday briefly, but after forming an upside down hammer, which is a reversing signal, this pair turned bearish again. Today, we saw another pullback higher but it ended right at the 50 SMA. Now we are deciding whether to go short on this pair, since the chart setup looks pretty good for sellers. We'll look at the price action in the next hour or so and might pull off a trade here, so follow us for live signals.