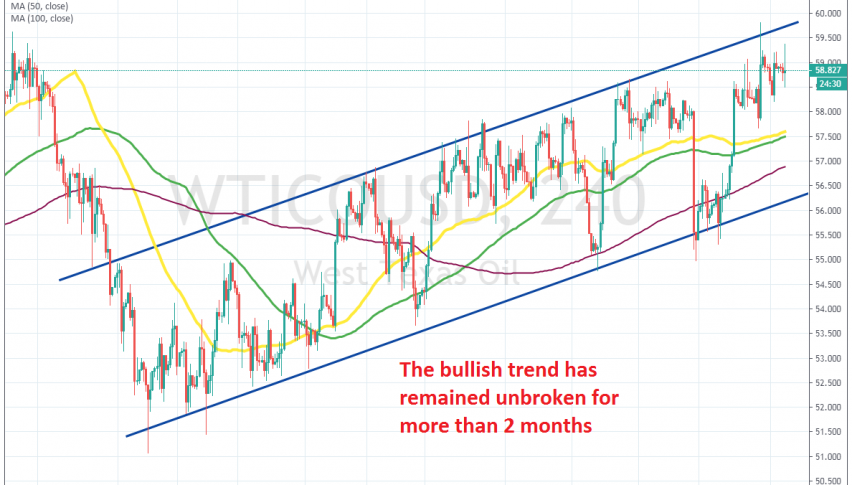 US Crude Oil Continues Inside the Bullish Channel, But the $60 Level Scares It Off
WTI crude Oil turned bullish in October, after a roller-coaster ride in September. The drone attack on Saudi Arabia's Oil facilities back then, sent crude Oil surging more than $10 higher, but Saudis recuperated the facilities pretty quickly and crude Oil turned bearish in the last week of that month.
The global economy is pretty weak, which dampens the demand for energy, hence the bearish bias in Oil back then. But, the situation started to improve for Oil after rumours that OPEC + would cut production further on the December meeting.
They already had quotas in place, so another production cut would decrease the supply and help increase the price. We have heard contradictory comments since then, because not all OPEC+ countries want to curb production, since the revenue from Oil exports is the main income form them. but, they decided to cut production by 50k barrels per day, which has kept WTI crude bullish.
Although, buyers seem scared of the big round level at $60. If WTI crude climbs up there again, I might be persuaded to open a short term sell signal since the top of the channel comes at that level as well. That would be a good trade if we hear no news from US and China regarding the Phase One deal, which would keep the sentiment negative.