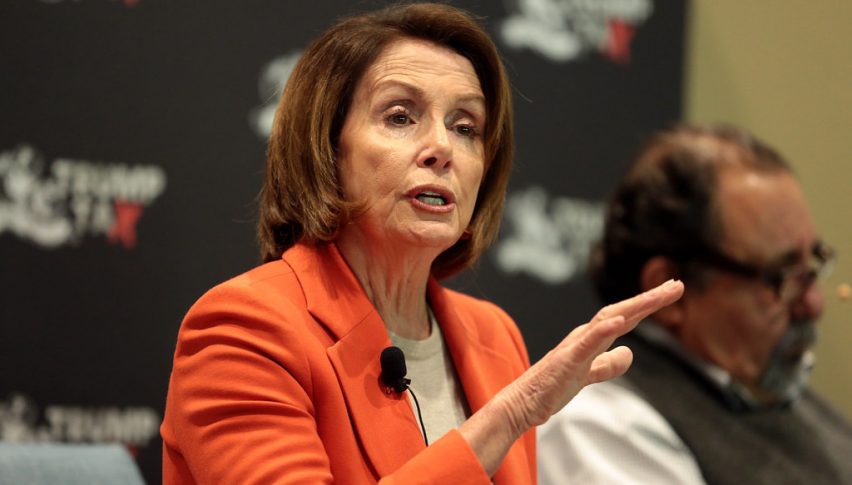 Well, at Last Some Recognition for Donald Trump from Democrats
Democrats in the US have been at Trump's throat since the beginning. They called for impeachment even before he took power and after three years of attempts to dispose him on the Russian probe without much success, they opened another impeachment process on Ukraine.
But finally, they are giving his some credit on trade negotiations, as Speaker of the House, Nancy Pelosi was having a press conference saying a USMCA agreement has been reached. below are some of her main comments:
USMCA much better than NAFTA
USMCA is a victory for American workers
Revised USMCA agreement includes improved enforcement, stronger rules to protect workers
Revamped USMCA agreement removes provisions providing 10 years data exclusivity for biological drugs
Calls USMCA agreement in infinitely better than NAFTA and better than what was initially proposed by the administration
AFL CIO Pres. Trumka play critical role in negotiating changes to USMCA
USMCA 's template for future agreements
Revisions create rules to help US successfully litigate labor, environment and other disputes
Mexico, Canada conceded on nearly every change that Democrats sought in USMCA
Nice to hear nice words for your opponent for a change, despite the political divide. But, this won't change much regarding the sentiment in financial markets.