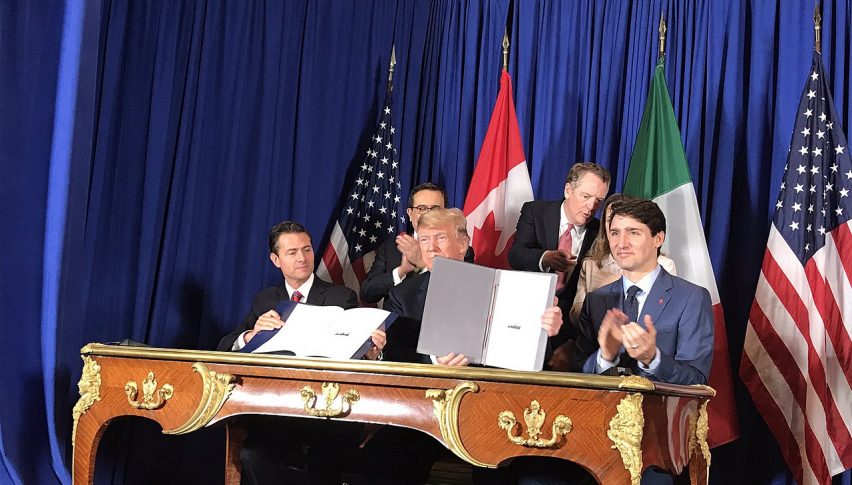 Revised USMCA to Face House Floor Vote on Thursday
Posted Wednesday, December 18, 2019 by
Arslan Butt
• 1 min read
The USMCA is likely to come up for a House Vote on Thursday after the US House Ways and Means Committee approved the revisions to the trade deal via voice vote, and all signs point to it receiving support in the upcoming floor vote. Once voted through, the USMCA will replace the aging NAFTA trade agreement among the US, Mexico and Canada.
Apart from opposition from one Democrat member on the Committee, other members appreciated the updated agreement for its efforts to enforce stronger provisions towards protecting labor rights of factory workers. Later today, the House of Representatives is expected to vote on launching formal impeachment proceedings against President Trump.
Meanwhile, Canadian PM Justin Trudeau commented that his country looks set to be the last nation to ratify the USMCA, after Mexico already ratified the agreement and the US looks set to do so soon. Legislators in Canada will return from their winter break on January 27, 2020, and it looks likely that Canada could end up ratifying the trade agreement only after this.