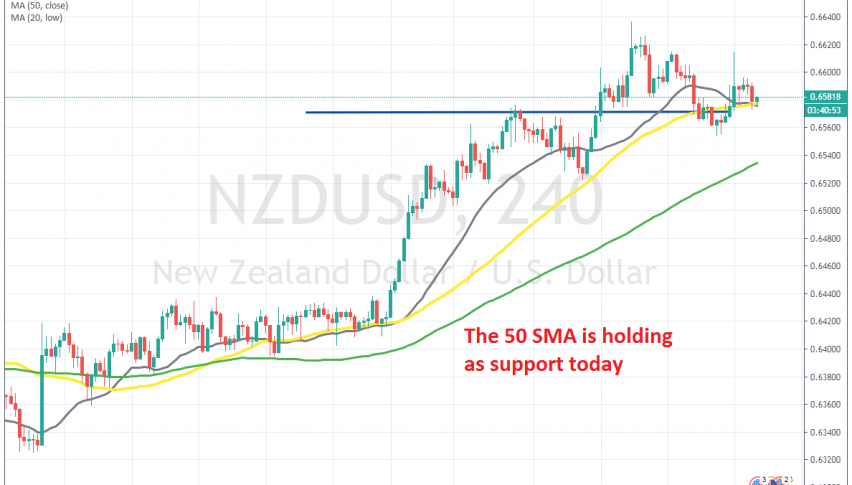 Buyers Are Having Trouble in NZD/USD As It Returns to the 50 SMA
NZD/USD has been bullish for more than two months, after it reversed higher early in October, following the soft US ISM manufacturing report that month, as well as the Phase One deal comments, from US and China. The uptrend slowed down in November, as the USD recuperated, but it gained pace again in December, after yet another ISM manufacturing report from the US.
The Phase One deal which was reached by the US and China last Thursday also added to the bullish momentum in this pair. As a result, NZD/USD climbed to 0.6640 last Thursday, but has been having trouble making new highs since then.
The price retreated below the 50 SMA (yellow) on the H4 chart yesterday, which didn't look too good for our forex signal, since we are long on this pair from last Friday. But, we saw a bullish reversal yesterday, as the risk sentiment improved for a while.
The price got pretty close to the take profit target, but reversed back down and today the price has fallen to the 50 SMA once again. Although, it seems like this moving average is holding today, which is a good sign. If the 50 SMA holds as support, then it's likely that this pair bounces from there and turns bullish. The price action points to that, but let's see if this scenario will play out.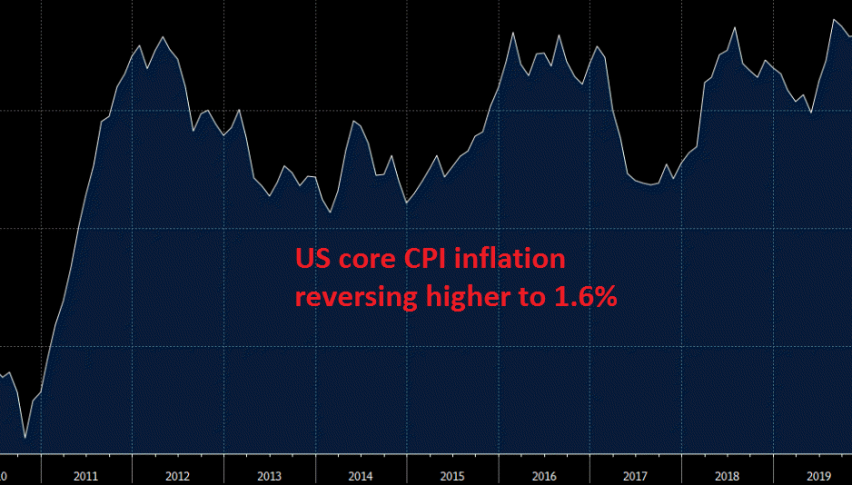 9 hours ago