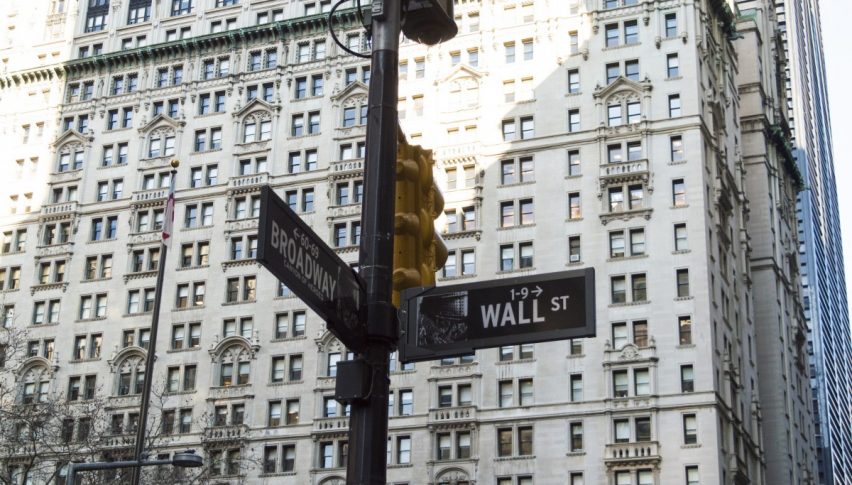 U.S. Stocks Flat Amid Holiday Trade
For all intents and purposes, it is a holiday session on Wall Street for U.S. stocks. At about the halfway point of the trading day, the DJIA DOW (-35), S&P 500 SPX (-0.5), and NASDAQ (+6) are hovering near flat. Participation is light as most traders have elected to kick off Christmas early.
The big mover in today's market is gold. Values are up by more than $15.00 per ounce and have eclipsed the $1500 psyche level. For the time being, it looks like there are some institutional players interested in hedging their long equities positions going into the holiday market closure.
Although slightly negative, the muted action for U.S. stocks is much appreciated by many in the markets. Christmas Eve 2018 was a bloodbath for equities bulls; by comparison, 2019 is shaping up to be a cakewalk.
A Big Year For U.S. Stocks, S&P 500
Since December 24, 2018, the S&P 500 has been on a bullish tear. Values are up more than 35% since the meltdown of last Christmas Eve. One has to wonder if the top, or an intermediate-term correction, is on the horizon.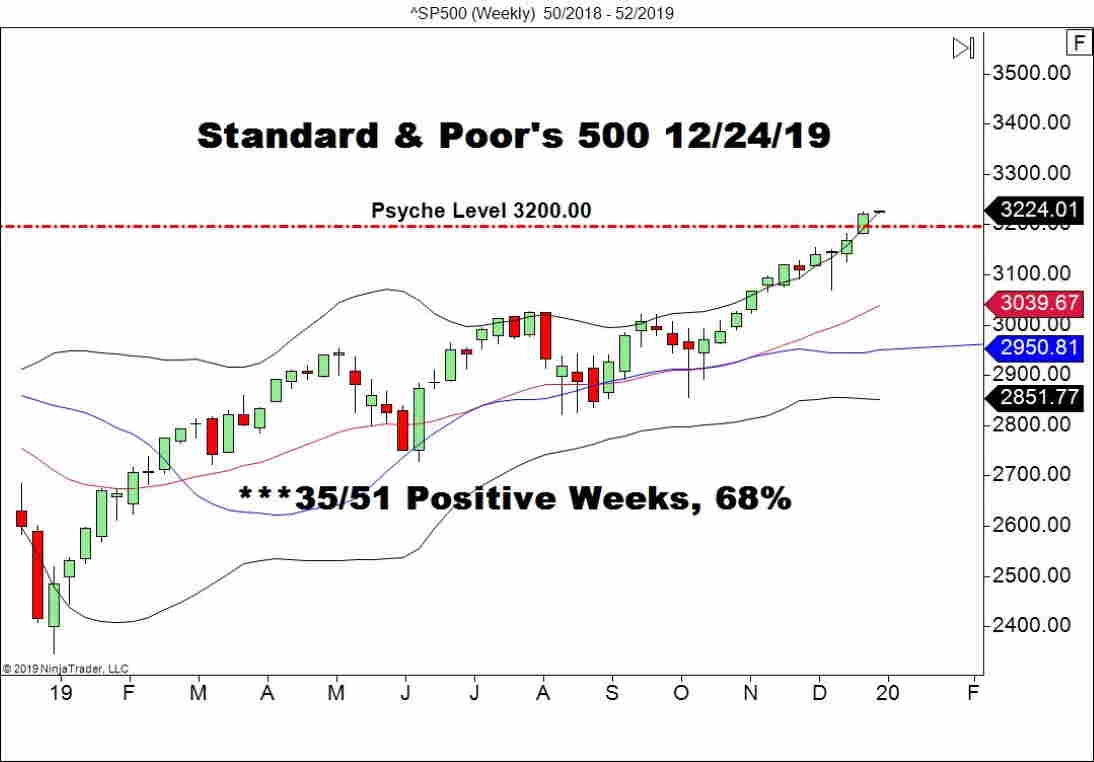 Overview: The most striking observation from the S&P 500 weekly chart above is the number of winning weeks. This year, 68% of trading weeks posted gains ― only 16 weeks closed in the red. This is an astonishing ratio; all one had to do was buy-in on Monday, sell on Friday, and ring the cash register. For all who did that, kudos!
Of course, it is easy to predict the future once it becomes the past. With trade wars, elections, and the Trump impeachment saga on the front burner, uncertainty will dominate early 2020. While another big year for U.S. stocks is possible, one has to think this market is due for a pullback. Isn't it?