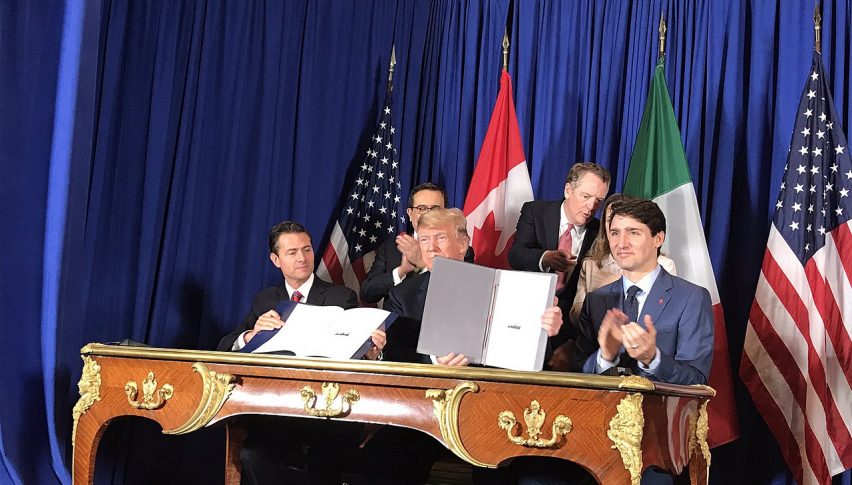 Can the Revised USMCA Hamper Mexican Exports?
Posted Wednesday, December 25, 2019 by
Arslan Butt
• 1 min read
Leading industry associations in Mexico are concerned that the revised USMCA trade agreement could impact their exports adversely. The revised terms of the trade agreement which will replace the existing NAFTA are set to enforce tighter standards on labor practices in Mexico.
However, Mexican businesses worry that such provisions could hinder, especially as one of the provisions to settle disputes under this issue could create a delay in issuing settlements. According to Lorenzo Roel, head of the labor commission at Coparmex, a Mexican employers' confederation, "We're waiting for what the interpretation will be, since the plaintiff can block the defendant's exports."
There have been previous instances of such disputes causing exports from Mexico to be held up, and businesses in the region had called for a monitoring commission to be created to help with this. For now, the economy ministry in Mexico has assured businesses that it will coordinate closely with the US and Canada to ensure that these provisions are not abused.