UK's Q4 2019 GDP Expected to Have Worsened Since the Previous Quarter: BCC
Posted Thursday, January 2, 2020 by
Arslan Butt
• 1 min read
According to latest research by the British Chamber of Commerce (BCC), UK's economy is expected to have stagnated in the last quarter of 2019, on account of prolonged uncertainties, rising business costs and a slowdown in global economic growth. The BCC expects GDP to touch 0.2% in Q4 2019 vs. 0.3% in Q3 2019.
The forecast for overall economic growth in 2019 for the UK now stands at 1.3%, while economic growth is expected to slow down to 1% in 2020. This would be the weakest rate of growth seen in the UK economy since the financial crisis more than a decade ago.
The decline in GDP growth was driven by worsening service sector output, which contributes to around 80% of UK's GDP. Export and domestic orders have been contracting for two consecutive quarters for the first time in 10 years, while manufacturing companies' investment plans fell to an eight-year low.
There is some hope if the newly elected British government plays its cards right, however, according to BCC's director general, Adam Marshall. "The end of political deadlock at Westminster must also bring action to renew business confidence and tackle the prolonged stagnation that's affecting so much of the UK economy. If ministers take action to reduce upfront costs, move key infrastructure projects forward, and to help businesses on training, they'll be rewarded with increased investment."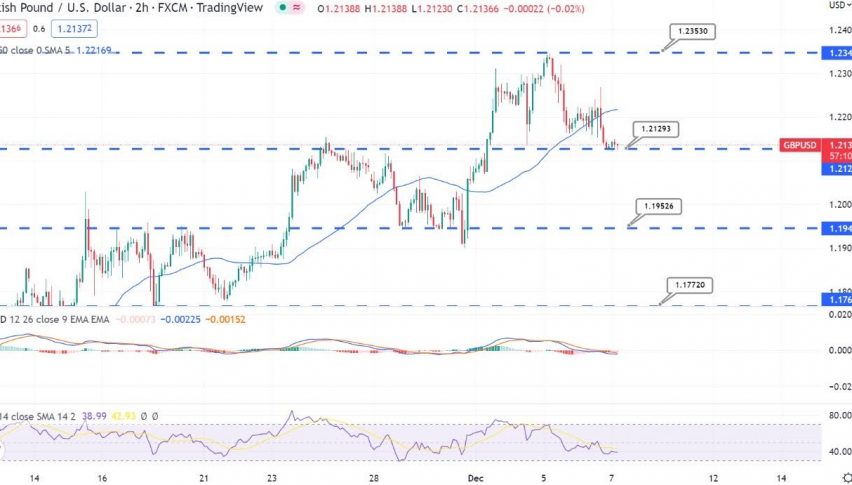 18 hours ago
GBP/USD has been really bullish since the reversal at the end of September, gaining 20 cents, but can it continue much further?
2 days ago