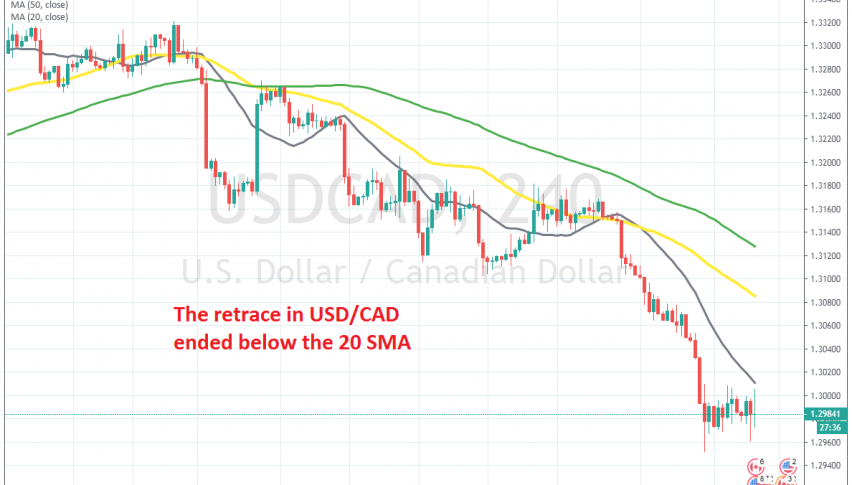 Shorting USD/CAD at the 20 SMA
USD/CAD lost quite some ground in December, as the USD turned bearish, following the soft US ISM manufacturing report at the beginning of last month. The year-end cash flows gave the USD another push down in the last week of 2019, while the CAD has been following Crude Oil, which has been climbing higher.
Today we saw another surge in Oil prices after the killing of Iran's Soleimani. The sentiment has turned bearish, which has hurt commodity dollars, hence the retrace higher in USD/CAD on the H1 chart during the morning. But, the 20 SMA stood ready to provide resistance on the H4 chart, as you can see from the image above.
That scared buyers, although the main reason that the climb ended was the bigger impact on the CAD from surging Oil prices, which have climbed around 350 pips during the Asian and European session.
As a result, USD/CAD turned lower again from below the 20 SMA. I decided to go short from there, but haven't opened a sell signal, since we are having some technical issues, which we will take care of soon. So, as long as Crude Oil keeps climbing, USD/CAD will remain bearish.