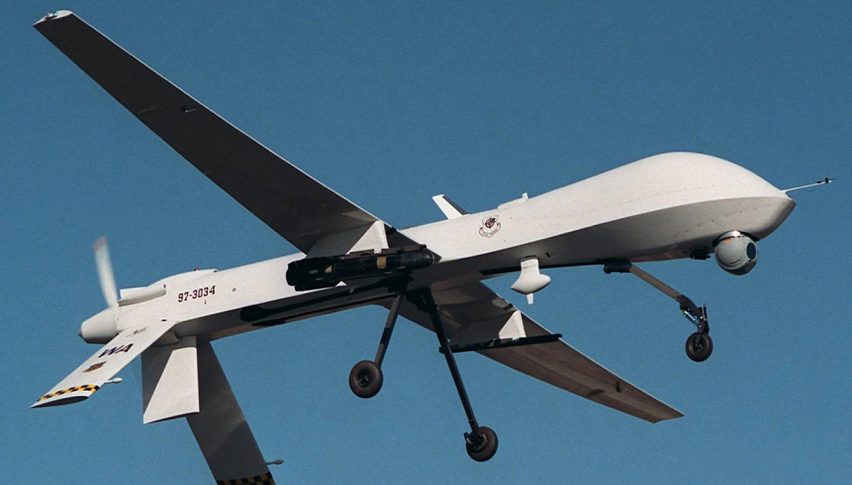 US-Iran Tensions, Another Worry for Traders in 2020
2019 was a tough year for forex traders to trade. In normal times, economics are the main driver of markets, but 2019 was much more different. Politics interfered with financial markets throughout the year, making them quite unpredictable and volatile. The trade war between US and China escalated further in 2019 which hurt the global economy further. As a result, risk currencies were pretty bearish throughout the year, until the last few months, when the sentiment improved on comments about the Phase One Deal.
Brexit was another headache for forex traders as every comment kept pushing GBP pairs up and down. The major central banks panicked by the middle of last year on a deteriorating global economy and cut interest rates several times, with the ECB restarting the QE programme in November. Hong Kong protests have been another issue for the sentiment in forex, while geopolitical tensions between US/Saudi Arabia and Iran sent Crude Oil surging by the middle of September and falling back again. But, the additional production quotas from OPEC+ have turned Oil prices bullish again in the last few months. So, there have been quite a few global issues affecting markets last year.
All those problems still remain for 2020 and on top of that we will have some more problems to face as we try to make sense of the markets. Presidential election in the US will be one of the main issues for next year. But before we get into election atmosphere, the tensions between US and Iran will be very important to follow how the situation evolves from here.
We know a US drone killed the top Iranian military leader on Thursday night. US President Donald Trump confirmed the attack, making the comments below in the afternoon:
"We caught him in the act and eliminated him"
Attacks on US targets in Iraq and assault on US embassy in Baghdad were carried out has his direction
What we did yesterday should have been done long ago
We took action to stop a war, we did not take action to start a war
We do not seek regime change
Stock markets and risk currencies turned bearish yesterday as the sentiment turned negative, while safe havens such as GOLD rallied higher. Crude Oil also surged higher as higher tensions in the Middle East would disturb production and refining capacities.
Mike Pompeo said yesterday that the US wants to de-escalate the situation, but i don't think Iran will leave it with this. They promised severe retaliation for Soleimani's death, so things might escalate further, which would mean trouble for risk sentiment in financial markets and for risk assets as a result. This will weigh further on the global growth.
As we said, all the other issues of 2019 are still here, the Phase One deal is not much to be honest, UK will head for Brexit at the end of the year and if they haven't reached a trade deal with the EU by then, which is very difficult, then they will crash out. The global economy is still weakening and manufacturing is in recession almost everywhere, as the US ISM manufacturing report showed on Friday. Although, both countries can't really handle a war in the long term. But, the skirmishes will get stronger in the short term and will help keep the sentiment negative.