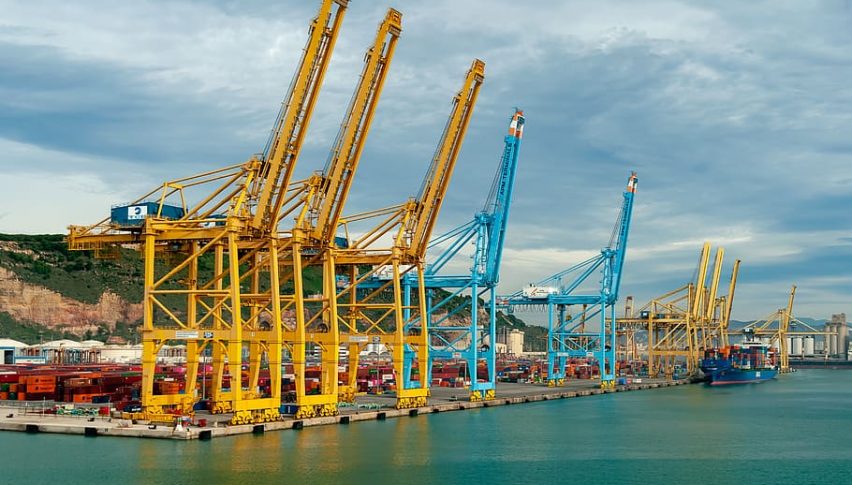 China's Trade Data Comes in Better Than Expected During December
Posted Tuesday, January 14, 2020 by
Arslan Butt
• 1 min read
China's trade data has come in better than expected, with exports rising for the first time in five months while imports also climbed higher. According to customs data, exports climbed 7.6% higher YoY while imports rose 16.3% higher YoY during December.
After a contraction by 1.3% during November, economists had forecast China's exports to rise by 3.2%, but the growth was far higher than expectations. Higher commodity prices boosted China's imports to come in higher than the o.5% growth seen in November and beat economists' forecast for a 9.6% increase.
China's trade surplus for December touched $46.79 billion, higher than the previous month's figure which stood at $37.93 billion but slightly lower than economists' forecast which was for a reading of $48 billion. As a result of the trade war, China's trade surplus with the US edged lower to $23.18 billion in November from $24.60 billion during November.
Overall, China's exports to the US declined by 12.5% in 2019 after having grown by 11.3% during 2018. Meanwhile, the tariffs war drove imports from the US lower 20.9% lower in 2019 after having grown by 0.7% in 2018.