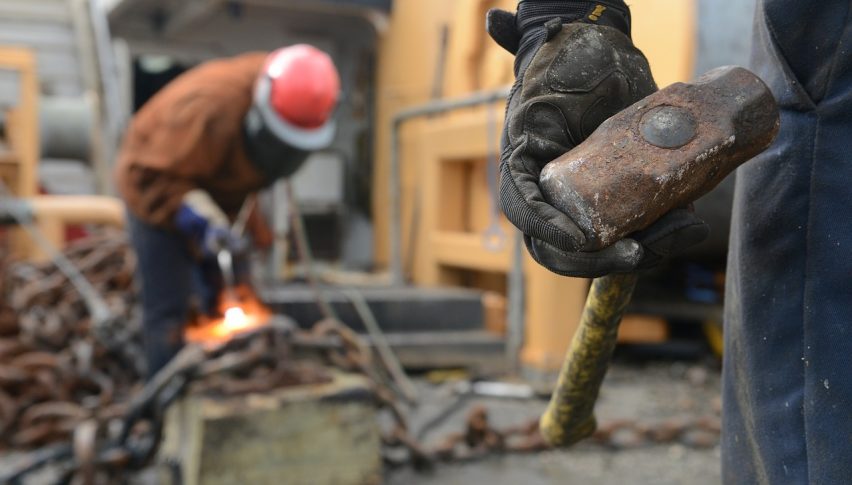 The AUD to Look to Jobs This Week
Posted Monday, January 20, 2020 by
Rowan Crosby
• 1 min read
The Aussie has been in a bit of a holding pattern lately, but that might change this week as we look to a key jobs report.
For some time now, price has been hovering around the key 0.6900 level and towards the end of last week fell under that point.
Technically, price does look bearish. The argument could be made, that we've put in a head and shoulders pattern.
A downside target for me at the moment is certainly, 0.6850, with 0.6900 key resistance. So while we are in this type of holding pattern, I will be using those two key levels to key off.
However, all that could change when we get this weeks jobs number on Thursday.
For quite a while now, the Aussie jobs report has been the big focus amongst all the traders and analysts in Australia.
That's because the RBA has linked their monetary policy to reducing the jobless rate. Currently, that sits at 5.2% and has fallen a touch from 5.3%, but clearly there is still plenty of work yet to do.
The RBA would like to see that fall to under 5.0% and ideally 4.5%, but that appears to be a tough ask.
Nevertheless, the direction of the AUD/USD this week and into February could very well depend on the outcome of the jobs number as that could signal what the RBA will do.
It has been expected for some time that they could cut rates to 0.5% at the Feb meeting, but that is no certainty. If we see an improved jobs situation, I would expect that the RBA will hold and the Aussie could drift higher.
A poor result will ssee in the odds of a cut surging and the Aussie will fall away sharply.