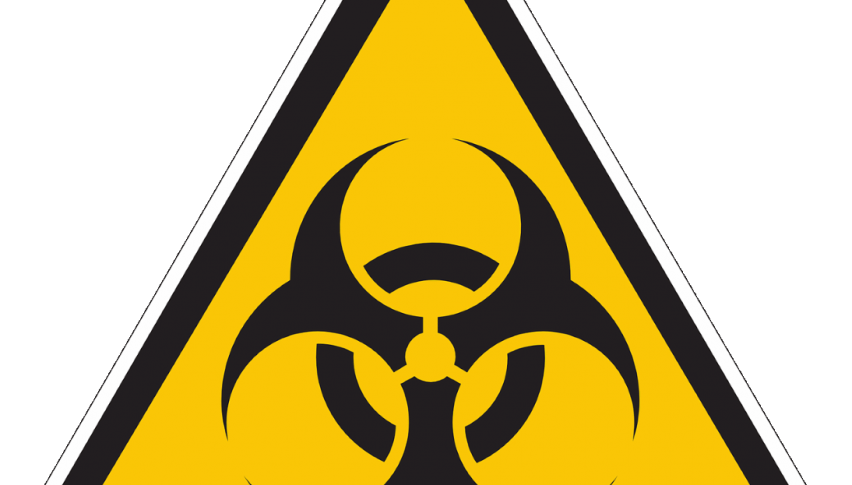 Investors Skittish Amid Coronavirus Panic
For the third straight session, the coronavirus outbreak has sent Wall Street bulls seeking shelter. At the halfway point of the U.S. trading day, the DJIA DOW (-350), S&P 500 SPX (-38), and NASDAQ (-140) are deep into the red. At press time (about 1:00 PM EST), values are well off intraday lows. 
Over the weekend, Chinese authorities intensified efforts to stem the spread of the deadly coronavirus. Currently, an estimated 60 million citizens are being impacted by full or partial lockdowns on mainland China. In total, 2,700 cases and 82 deaths have been confirmed within China itself. It has also been linked to 50 cases in 13 separate international locales. Additionally, five cases have been confirmed in the United States, with no fatalities. The spread of the virus has investors limiting risk exposure and loading up on safe-haven assets.
Coronavirus Shakes Markets
Aside from the 1.0% downturn in the DJIA, commodities have been the big movers in today's markets. Subsequently, WTI crude oil continues to plummet (-2.60%), while gold is posting a solid rally (+0.5%). Unfortunately, the Aussie isn't benefiting from the bump in bullion.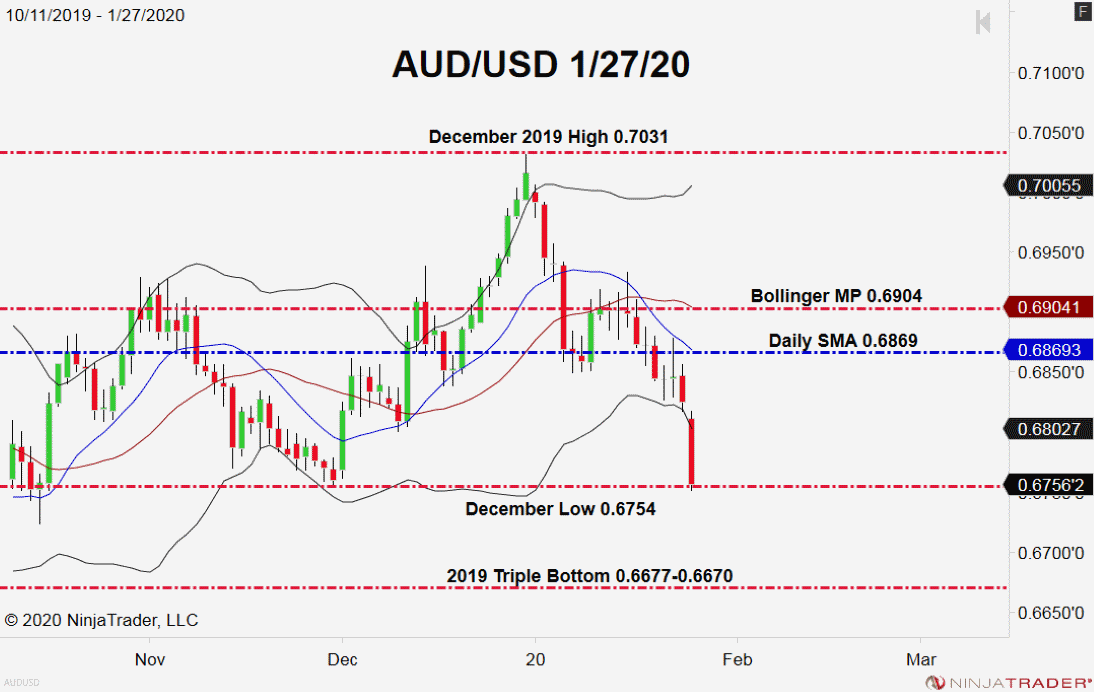 Bottom Line: The primary concern forex players have toward the coronavirus is that it will destabilize Australia's trade relationship with China. The angst is spilling over into the Aussie. At this point, rates are testing last December's Low (0.6754). If this level fails as downside support, 2019's Triple Bottom (0.6677-0.6670) is likely to come into play very quickly.
Until elected, I will have buy orders in queue from 0.6694 in the AUD/USD. With an initial stop at 0.6644, this trade produces 50 pips on a standard 1:1 risk vs reward management plan.