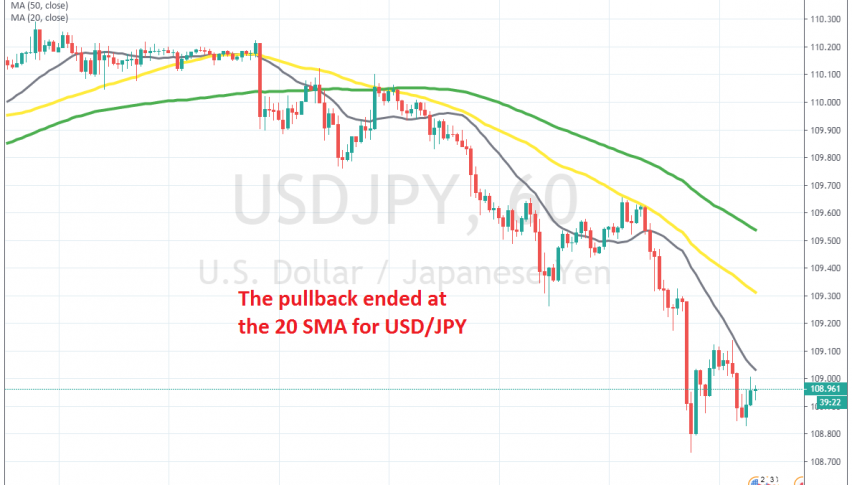 Smaller MAs Turn Into Resistance for USD/JPY as Risk Aversions Continues
USD/JPY turned bearish at the end of last month, as the year-end cash flows were going against the USD and into safe havens, just to be safe ahead of the new year. The decline continued during the first week of this year, after the tensions in the Middle East increased, following the killing of Iran's Soleimani and the attack from Iran on US military bases in Iraq.
Although, the tensions didn't materialize into another world war and the sentiment improved in the following two weeks. But, there are so many events affecting markets nowadays and before anyone got too relaxed, the virus outbreak in China is messing with markets now.
The sentiment has turned negative again, as the virus in China sparks fears everywhere and USD/JPY has turned bearish again. Moving averages have now turned into resistance, with the 100 SMA (green) and the 50 SMA (yellow) reversing the pullbacks, while today the 20 SMA (grey) did that job. This shows that the selling pressure is quite strong in this pair. So, we will try to go short on USD/JPY on another retrace higher to the 20 or 50 SMA.