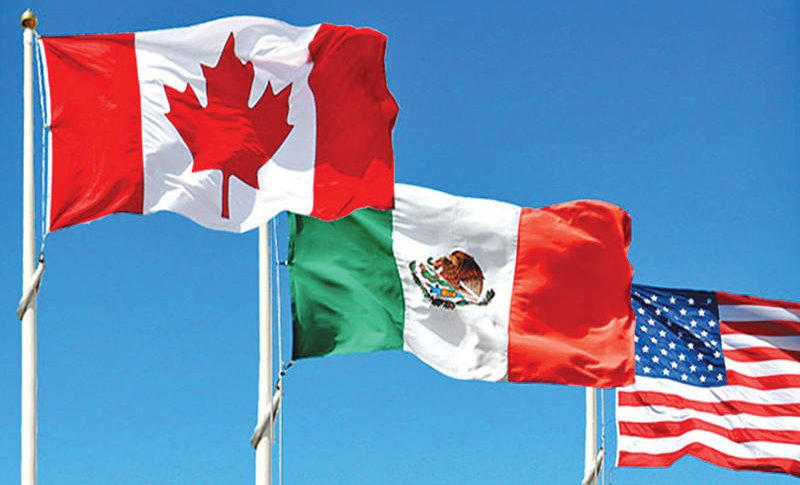 US Ratifies USMCA – Trump Signs the Revised Trade Agreement in a Signing Ceremony
Posted Thursday, January 30, 2020 by
Arslan Butt
• 1 min read
On Wednesday, US President Donald Trump signed the revised USMCA trade agreement at a ceremony, a significant victory towards improving the trade relationship with Mexico and Canada. The signing ceremony was attended by around 400 guests, but key Democrat lawmakers who had helped getting the deal passed through the Congress were conspicuously absent.
With this, the USMCA has officially been ratified by the US and will come into effect as soon as Canada ratifies it as well. The revised trade agreement will replace the decades-old NAFTA, and consists of stricter rules on environmental, labor and automotive concerns.
At stake is a $1.2 trillion worth US-Mexico-Canada trade relationship, which Trump states will help boost US economic growth even as it benefits farmers, laborers and manufacturers in the US. However, it remains unclear when the trade agreement will be implemented, with economists speculating that it could take some months after Canada ratifies it for all three countries to confirm their concurrence with the USMCA's obligations before it is enforced.