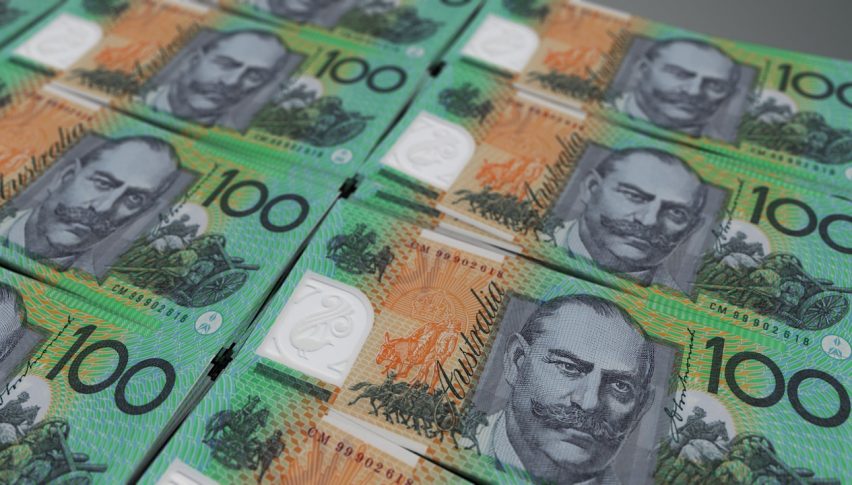 The AUD Holds Up on Soft Retail Sales
Posted Thursday, February 6, 2020 by
Rowan Crosby
• 2 min read
It's been a busy morning for the Aussie with a host of data coming out and an overall positive tone in the air.
For the most part, the key data point of the day was a little on the soft side. That was, of course, retail sales, which indicated a fall for December, which was larger than expected at -0.5%.
That data point is always an interesting one, with the combination of Christmas holidays and the buying in the lead-up. But nevertheless, we need to compare to expectaion and it was a miss. There was also the fact that Australia experienced some devastating bushfires during that period.
On the flip side, the QoQ number was better than expected, however, trade balance data was a little on the soft side.
For me the interesting thing here was the response from the AUD/USD. After initially falling, price pushed back higher. The monthly retail sales figure is the main one of note here, but the fact that it couldn't even go red on the session, makes me think we have a fair bit of support here.
There are some other reasons for that as well. The most important of all is the RBA holding rates steady this week. We got some more colour from Governor Lowe yesterday as well and he did indicate that he was still looking at the possibility of further rate cuts, but so far there is not much in the data suggesting we will be seeing one. Apart from today's retail sales numbers.
Overall, jobs and inflation are doing OK, and that's what he is most interested in at the moment.
Once again it appears the 0.6700 level is as solid as a rock. I really do feel the only way we are going to see this level drop is on another rate cut or some extreme measure such as 0.6700. Otherwise, the buyers will just keep stepping up.