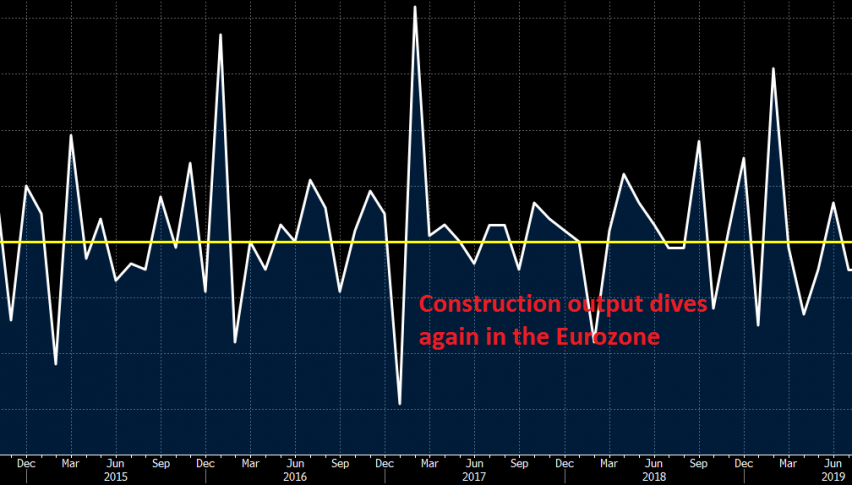 Construction Output Dives in Europe
Posted Wednesday, February 19, 2020 by
Skerdian Meta
• 1 min read
The economy of the Eurozone showed some signs of life in the last months of 2019, after weakening for about two years. The ECB eased the monetary policy in September last year, cutting deposit rates from -0.40% to -0.50% and restarted the QE programme in November, buying 20 billion Euros worth of assets.
The ECB started beating its chest in recent weeks, as the data started to show some improvement, but we have seen the data turn softer again. Yesterday we saw the ZEW economic sentiment soften again in Germany and the Eurzone. Today, the construction output report for December is showing a big decline. Below is the report for December:
Eurozone December construction output -3.1%
Prior +0.7%
Construction output -3.7% y/y
Prior +1.4%
Those are some dreadful readings but it pretty much reflects the sluggishness in the euro area economy towards the end of last year. The bright side is that the poor figures here should already be translated to the Q4 GDP release from last week.