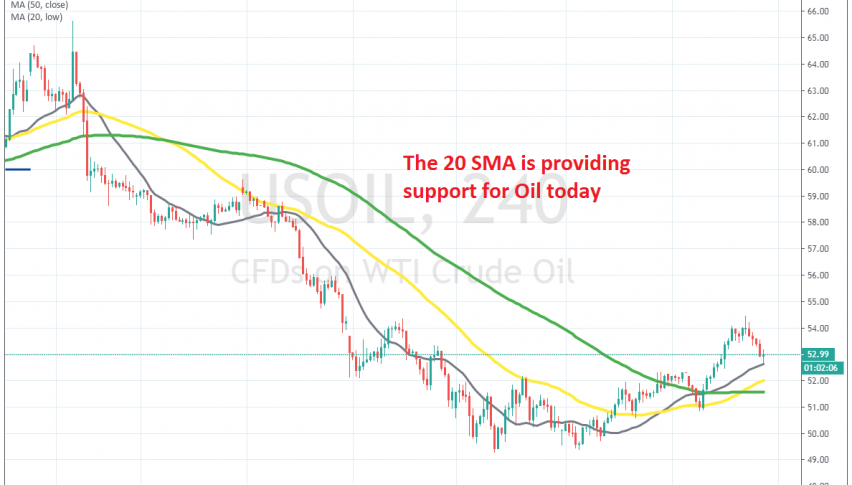 Is the Trend Changing for Crude Oil?
Crude Oil turned really bearish in the second week of January, after having a great time in December due to OPEC+ cutting production and in the first week of January, as tensions between US and Iran escalated. But, the coronavirus pandemic scared the hell out of traders and the demand for crude Oil fell. As a result, US WTI crude fell below $50 last week.
During the decline, moving averages turned into resistance, stopping the pullbacks higher and pushing the price lower. But, the decline stalled last week, after we heard comments from OPEC that they want to cut production again, this time by a massive 600k barrels/day.
But, the coronavirus seems to be slowing the pace of spreading now and the sentiment has improved somewhat. WTI crude has climbed above moving averages and now these moving averages have turned into support. The 50 SMA (yellow) provided support first on the H4 chart, earlier this week, and now it's the 20 SMA (grey) which is acting as such.
This picture shows that the trend might be changing for crude oil now. But, that will depend on how coronavirus will go from here, as well as on OPEC cutting production further or not. But, one thing is for certain now – the downside is not as attractive as a week ago, so if you want to sell, better be careful.