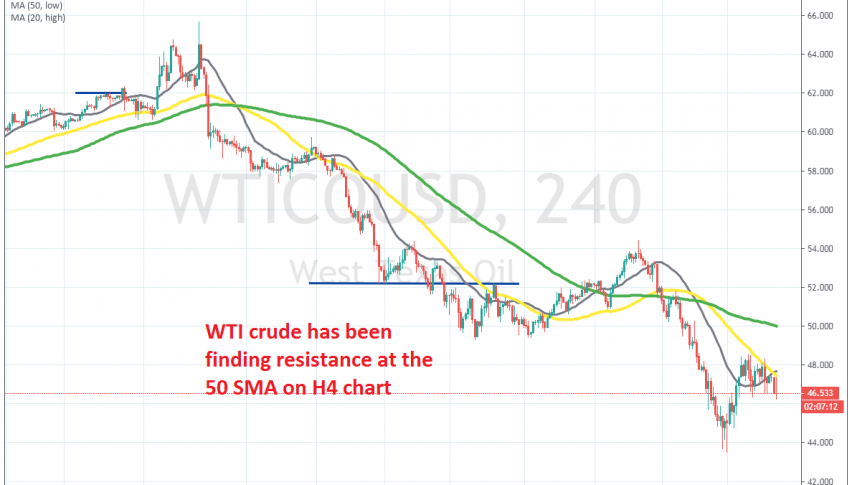 Crude Oil Remains Bearish Despite OPEC Agreeing to a Large Cut in Production
OPEC has been pushing for another cut in production, after cutting it by 50k barrels/day in December last year. They were eyeing a 600k barrels/day cut, but then increased their target to 1 million barrels and now they are increasing their target further to 1.5 million barrels.
Reuters reported a while ago, citing an OPEC source on the matter, that OPEC ministers said to have agreed on an Oil output cut of 1.5 mil bpd. But, that's still conditional on Russia. From what we have heard all this time, Russia doesn't want to cut production again, so I doubt they will go ahead with such a large cut.
On the other hand, US Oil production has increased and now it accounts for about half of what OPEC produces now. So that will help keep Crude Oil bearish, which is not really buying the 1.5 million barrels cut from OPEC, not as long as Russia opposes it.
US WTI Oil has been bearish since early this year. This week we saw a retrace higher, but it ended at the 50 SMA (yellow) on the H4 chart. This moving average has been providing resistance before and is doing the same now, pushing the price lower in Crude Oil. So, Oil remains bearish and will make new lows if OPEC fails to deliver a cut.