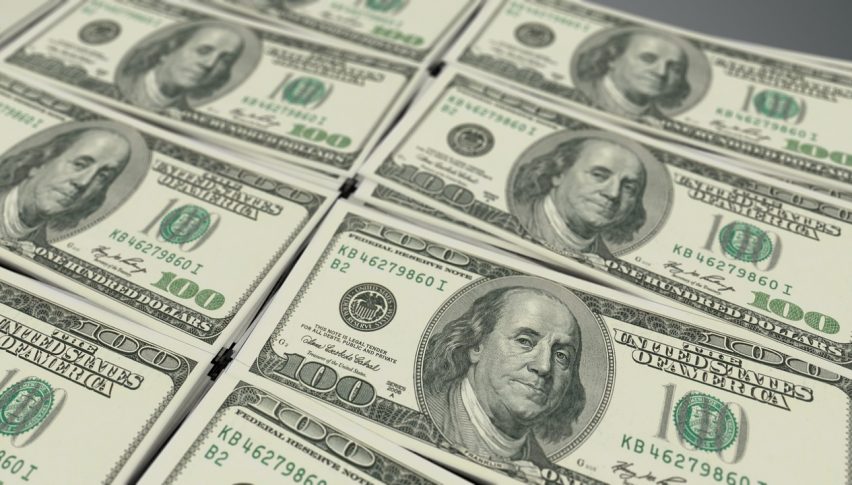 Forex Signals Brief for Mar 5: The Market Gets a Boost
US Market Wrap
Markets surged higher yesterday after the central bankers across the globe continued to step in to try and stave off any economic fallout from the coronavirus.
It was the BOC who came out swinging yesterday, shaving 50bp off their official interest rates in a move that markets liked the look of. Of course, it comes on the back of both the RBA and FOMC taking similar measures.
At the same time, news that Joe Biden has surged back into contention for the Democratic party nomination also appeased nervous investors. Biden is seen as far more moderate than Sanders and markets appear happy to swallow a Biden Presidental run a lot easier than Sanders. 
Today's Agenda
Data is thin today as we head towards the end of the trading week. Of course, everyone is waiting for US non-farm payrolls which are due for release tomorrow, however, it is again market sentiment that is really key at the moment.
Both the DOW and SPX have been swinging wildly, with 5% moves in both directions on a near-daily basis.
From a charting perspective, it looks like we've got a short-term bottom in place, but again it's hard to predict which way markets will decide to move when volatility is so high.
Forex Signal Update
The FX Leaders Team closed one signal yesterday for a loss, in what was a volatile session.
AUD/USD – Active Signal
The AUD/USD has been a wild trade in the last few weeks as it is a risk proxy for many. Price has regained the 0.6600 level and is holding for now, but we secured a nice short entry above. If that level breaks this one could run away to the downside.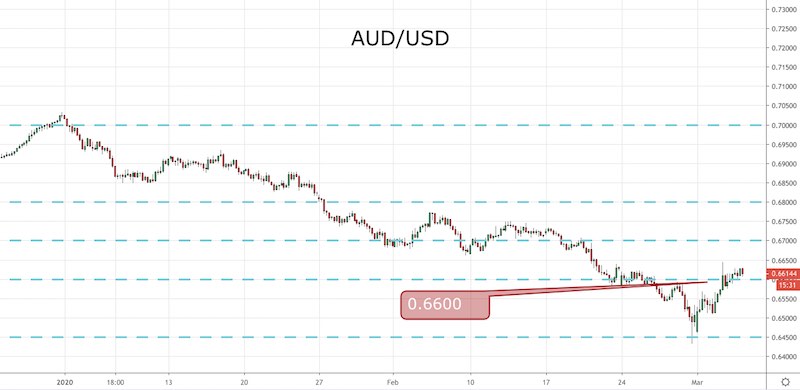 SPX – Watching
The SPX surged yesterday and as mentioned, looks like we have a bottom in place around the 2900 level. As price builds on that low, we will keep a close watch in these wild times.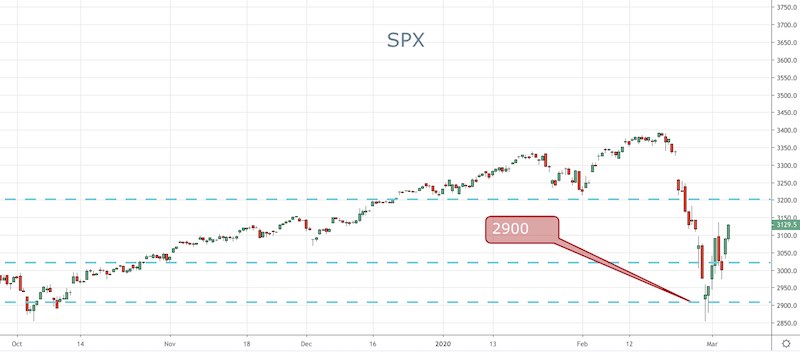 Cryptocurrency Update
BTC appears to be wanting to have another run at the $9,000 level while support is clearly at $8,500. 
This will be a great test to see if the sellers are still present. We've been seeing the sellers pile in on every rally. Hence we see the lower highs on the charts.
The last push didn't even get as far as that $9,000 level. So that is telling us something.