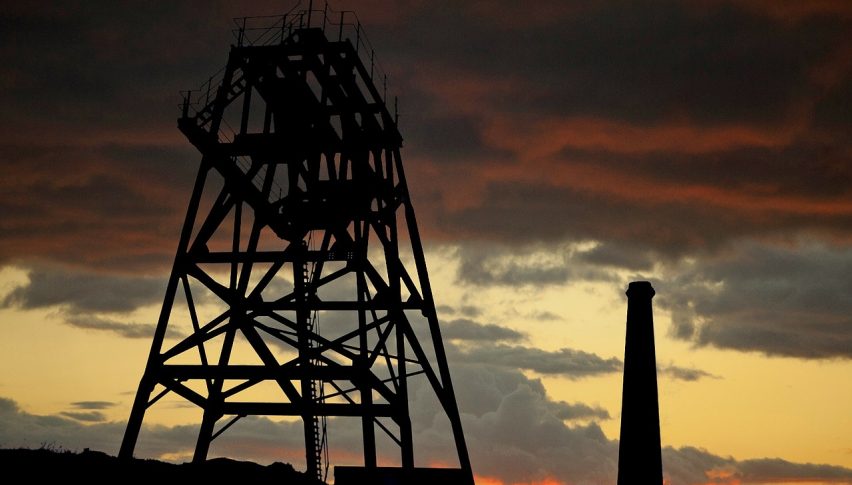 Searching For A Bottom In April WTI Crude Oil
The past 24-hours have been catastrophic for energy bulls and WTI crude oil backers. On the news of Saudi Arabia pledging to boost oil output by 10-11 million barrels per day, WTI crashed. As of press time, losses measure just over $8.50 per barrel for April WTI. Thus far during the Monday session, bidders have not been able to cut into the opening week GAP down.
Last Friday, April WTI crude fell by nearly $5.00 per barrel before bouncing toward the close. Back then, we were talking about Chinese demand, COVID-19, and Russia defying OPEC's production requests as the primary market drivers. Now that Saudi Arabia has thrown down the gauntlet, it's a whole new ball game.
So, where are WTI crude oil prices headed? A quick scan of the financial media suggests that most analysts are calling for a hard test of $25.00. In addition, no one believes that there will be a quick rebound. Let's dig into the daily technicals for WTI crude oil and see if there is any hope for the upside.
April WTI Crude Oil Futures: Daily Technicals
With only a few hours left in the electronic trading day, April WTI futures are struggling to find any solid ground. At press time (about 2:00 PM EST), it appears as though a daily Doji formation is setting up.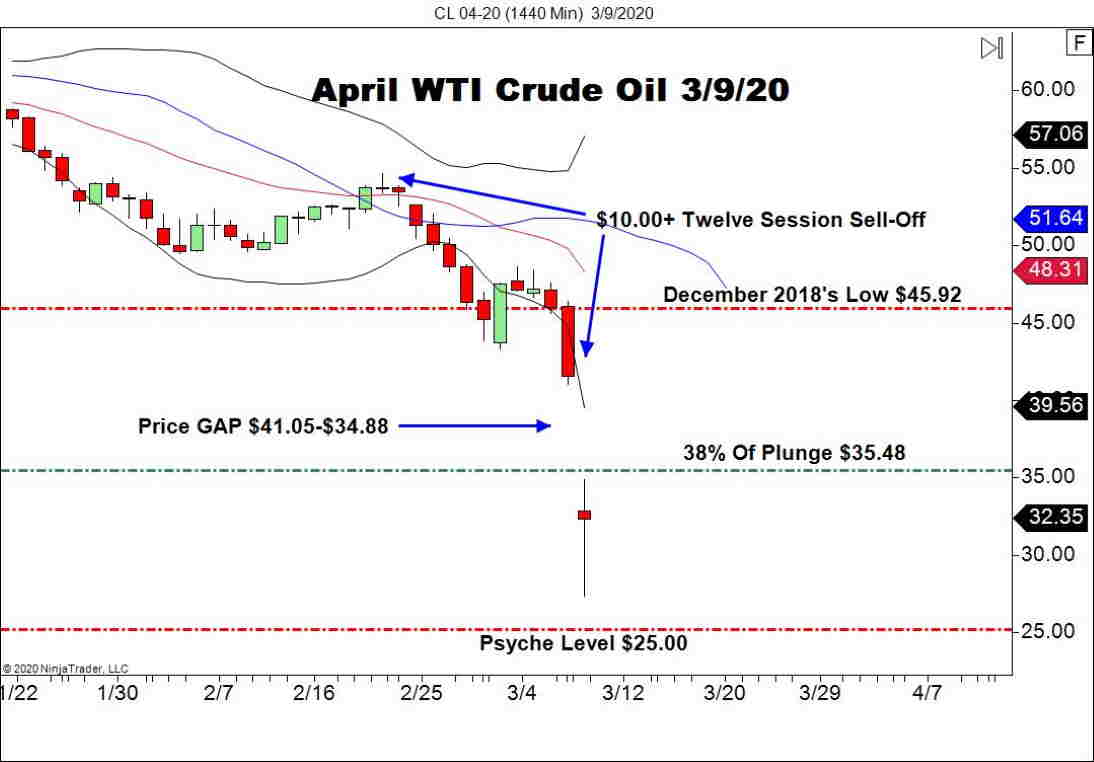 Right now, it's all about big-round-numbers as this market attempts to establish some sort of fair value. However, there are two technical areas worth keeping a close eye on:
Bottom Line: If the trend is our friend, then shorting the 38% Fibonacci Retracement ($35.48) is a great play in this market. As long as $27.34 is the bottom, I will have sell orders in the queue from $35.48. With an initial stop loss at $36.06, this trade produces 100 ticks on a near-1:2 risk vs reward management plan.