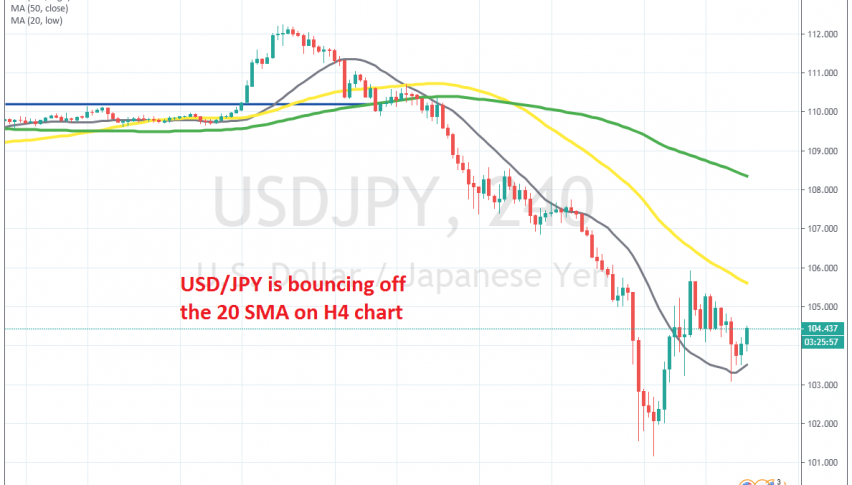 The 20 SMA Turns Into Support for USD/JPY Now, as This Pair Retraces Higher
USD/JPY has been quite bearish since the last week of February. This pair declined from above 110.12 back then, to 101 last week, as coronavirus spread in Italy and in Europe and now it is spreading across the globe. The virus is more dangerous to the elderly, but the effects of it on the economy might actually be more damaging than the virus itself.
The sentiment in financial markets turned massively bearish and safe havens, such as Gold and the JPY, benefit immensely in such times. As a result, this pair declined by more than 11 cents in a few weeks. During the decline, the 20 SMA (grey) turned into resistance for this pair, pushing it down, which also shows that the selling pressure is strong.
But, we have seen a retrace higher this week. Coronavirus is still spreading all over the globe, but China seems to have put it under control, which has improved the sentiment a bit, showing a good example that the virus can be contained. So, we have seen a retrace higher this week and the 20 SMA has turned from resistance into support for USD/JPY now.
Although, I don't think that this bullish retrace will last long, I think it will end once the 50 SMA (yellow) catches up on the H4 chart, then the bearish trend will likely resume. I hope we can catch that trade, so we are following this pair closely.