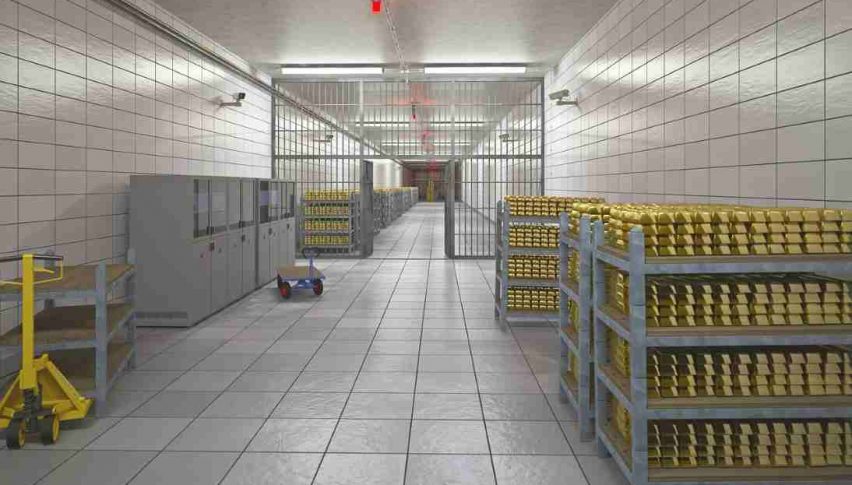 April Gold Futures Challenge $1700.0
For the third consecutive session, the gold bugs have flexed their collective muscle. April gold futures have rallied more than 6%, challenging the key psychological barrier of $1700.0 per ounce. While optimism over the pending U.S. government COVID-19 stimulus bill is driving risk assets higher, bullion is also catching large bids.
Gold's behavior during the coronavirus market crash has been volatile and a bit peculiar. However, since posting a low just above $1450 on March 16, April gold futures have been on a tear north. Even with a dramatic spike in equity values very possible, institutional investors are choosing to pile into bullion. The reasons for this are multifold but include risk management and potential shortages stemming from extensive South African mine closures. 
April Gold Futures Gain $90+ Per Ounce
Today's bullish breakout in April gold futures is being credited as the largest in 11 years. The gains have placed an exclamation mark on the past three days of bullion trade.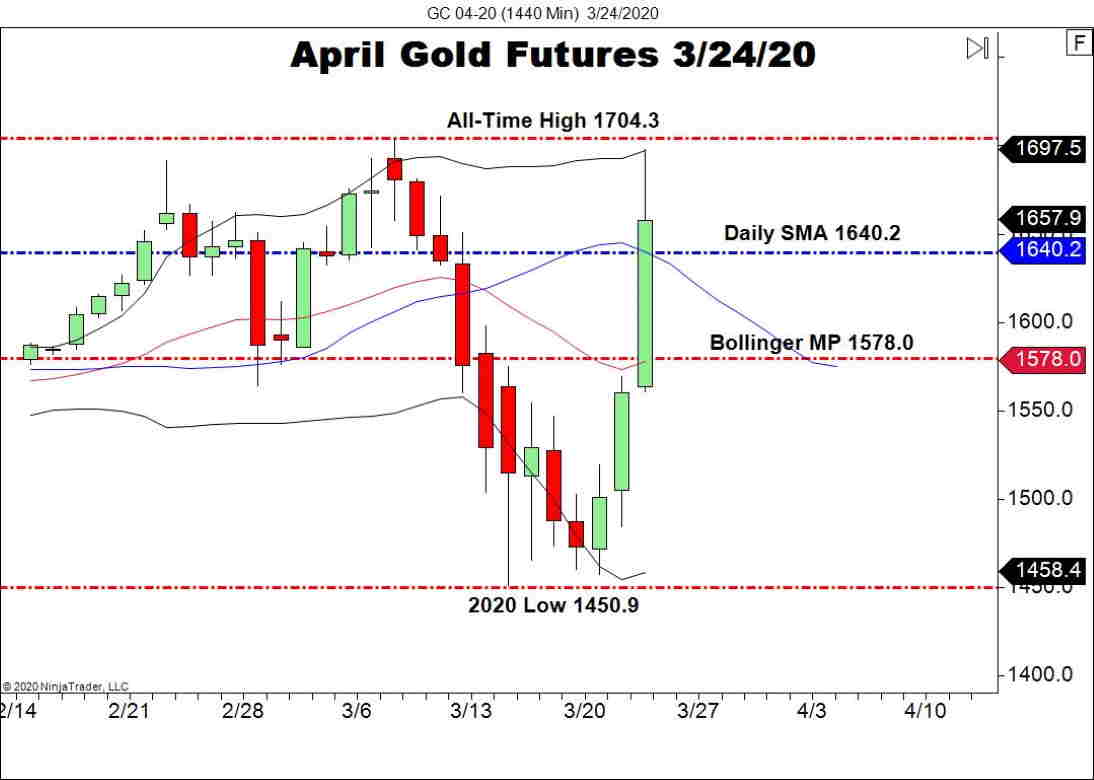 Going into Wednesday's session, there are a few levels worth keeping an eye on:
Resistance(1): All-Time High, 1704.3

Support(1): Daily SMA, 1640.2
Overview: The recent strength in bullion has been eyebrow-raising, to say the least. Intrasession rallies in gold upwards of 900 ticks are few and far between. If nothing else, we may be witnessing the initial market shocks of the FED's unlimited quantitative easing package. Further, the rally may also be a product of investors betting on a forthcoming inflationary cycle. In either case, bullion is outpacing the gains of many other asset classes for today's session.