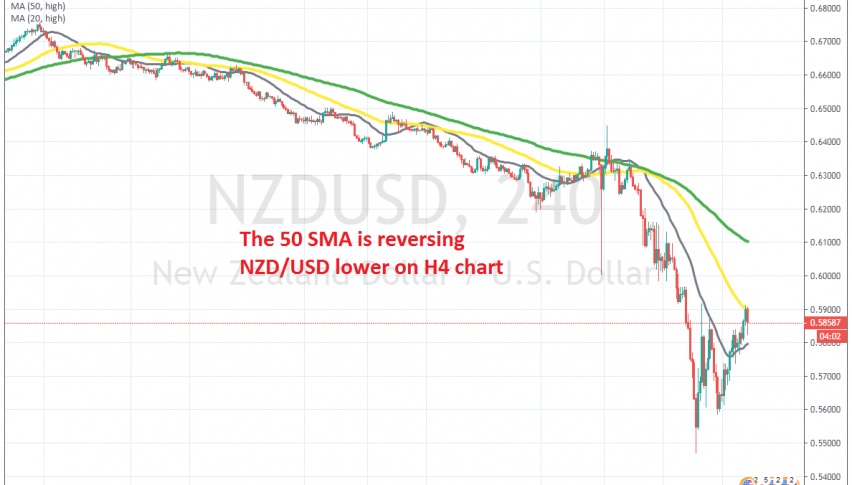 Shorting the Pullback in NZD/USD at the 50 SMA
NZD/USD has been on a bearish trend for a long time, as the global economy kept weakening in the last two year and risk currencies lost ground. We saw a retrace in the last few months of last year, as the sentiment improved somewhat, but the bearish trend resumed as soon as 2020 started.
The tensions in the Middle East turned the sentiment sour again and then coronavirus took over in financial markets. As a result, risk assets turned massively bearish and the downtrend picked incredible pace , especially this month. NZD/USD lost nearly 10 cents from top to bottom this month.
Although this week we have seen NZD/USD try to reverse back up, I don't think that will happen. Surely, the US government is pouring $2 trillion into the economy, but everyone is taking drastic steps. The 20 SMA (grey) provided resistance a couple of times earlier this week, but that moving average was broken. Now, the 50 SMA (yellow) is doing that job. The 50 SMA rejected the price earlier today and we decided to open a sell signal below it. Now we are waiting for the larger bearish trend to resume.