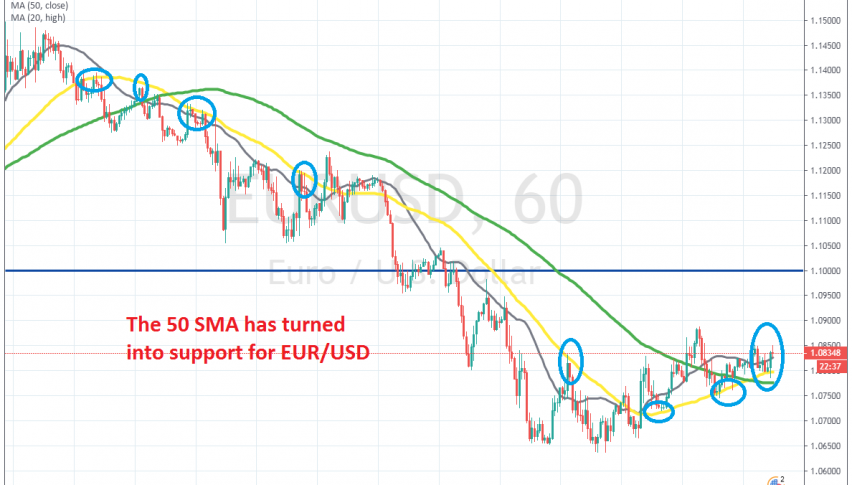 The Bullish Retrace Is On in EUR/USD, As the 50 SMA Turns From Resistance Into Support
EUR/USD surged higher at the end of February, as coronavirus broke out of control in Italy, which should have sent the Euro down, but for some reason it rallied. Although, it didn't last long and this pair made a swift reversal at 1.15 earlier this month and it has been crashing lower since then.
The reason for this is the fact that the USD is a global reserve currency and in times like this, traders turn to them. As a result, EUR/USD fell to 1.0630s, which means nearly 9 cents of decline in a couple of weeks. During the decline, the 20 SMA (grey) and the 50 SMA (yellow) were providing resistance on pullbacks, thus pushing EUR/USD lower.
But, it seems like sellers are taking a moment to breathe now. EUR/USD has reversed higher this week, although I think this is just a retrace before the next move down. The price has moved above the moving averages and now they have turned into support, particularly the 50 SMA, which is pushing the price higher. I think this will last until around 1.10-1.11, so when the price gets up there, I will look to open a long term sell signal.