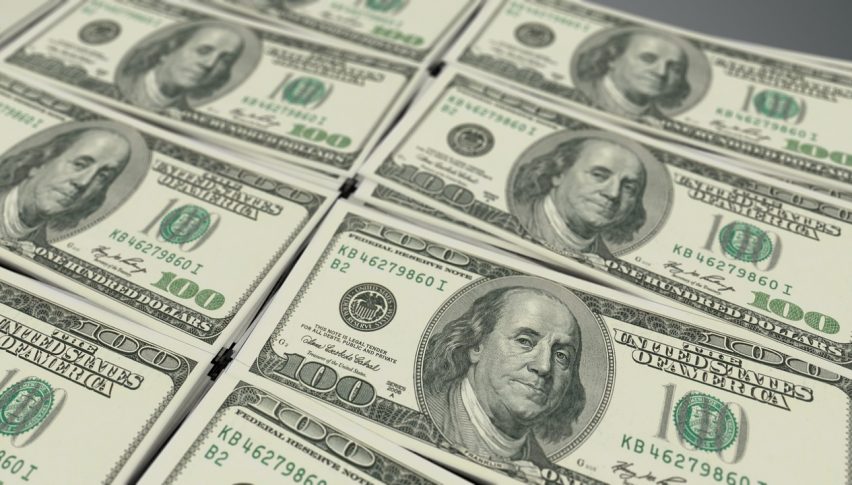 Forex Signals Brief for Mar 27: Markets Rebound… For Now
Posted Thursday, March 26, 2020 by
Rowan Crosby
• 2 min read
US Market Wrap
US equity markets have continued their short-term recovery, largely on the back of the $2 trillion US stimulus package that finally made its way through the Senate.
As a result, the SPX jumped higher, with some even claiming the bull run was back.
At the same time, we also saw the surge in jobless claims that most had feared and predicted. Claims jumped by 3.3M, which ended the stellar run for US employment.
We also got the chance to hear from Fed boss, Jerome Powell, who suggested that they would continue to throw the kitchen sink at the issue and prop up bank lending going forward. He also said the US might already be in a recession.
So as it stands, we are seeing vast sums of money being thrown at the fallout from these shutdowns.
Interestingly, the US Dollar really fell away hard, which is not surprising, given that money has been flowing into it of recent weeks. The DXY fell under the 100 mark for the first time in a while, but I suspect there will still be strong demand going forward.
Today's Agenda
At the moment, looking at data is not all that important in truth and we are purely trading sentiment and news.
The only question we need to ask ourselves today is will the bounce continue, or will it give up some gains?
Based purely on history, there appears more room for the SPX to slide. We must remember, that during the GFC, the dot-com crash and in 1987, stocks fell around 50%. So to me, I wouldn't be getting long just yet.
Forex Signal Update
The FX Leaders Team have hit 12 winners from 16 trades this week, in what are stellar conditions for traders.
Be sure to follow our live signals as we look to close out the week with a bang. 
AUD/USD – Pending Signal
The AUD/USD has now managed to rebound back above the 0.6000 level on the back of the US aid package and the tumble in the Greenback. Price is delicately poised as we could see a double top put in at current levels.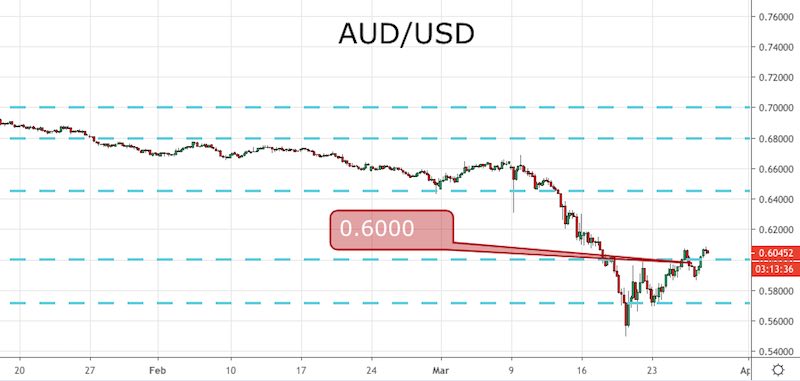 SPX – Watching
The SPX has rebounded nicely, but as mentioned, we have to assume that price could decline further. To me, this rebound could be an opportunity to start building a short position – particularly with the weekend approaching.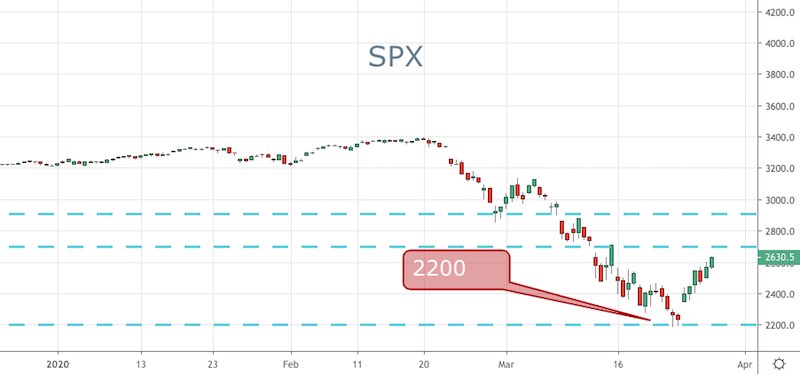 Cryptocurrency Update
BTC hasn't done all that much in the last 48 hours however, it is clearly coiling under the $7,000 level.
As I've been saying, this is an opportunity for a test of that level, but whether or not we want to be long above it is another question.
A short-term trade could to go long here, looking for a break with the idea to cover quickly on the test. We can easily stop out if price falls under $6,500. But as I've mentioned, I feel there are better opportunities elsewhere currently.