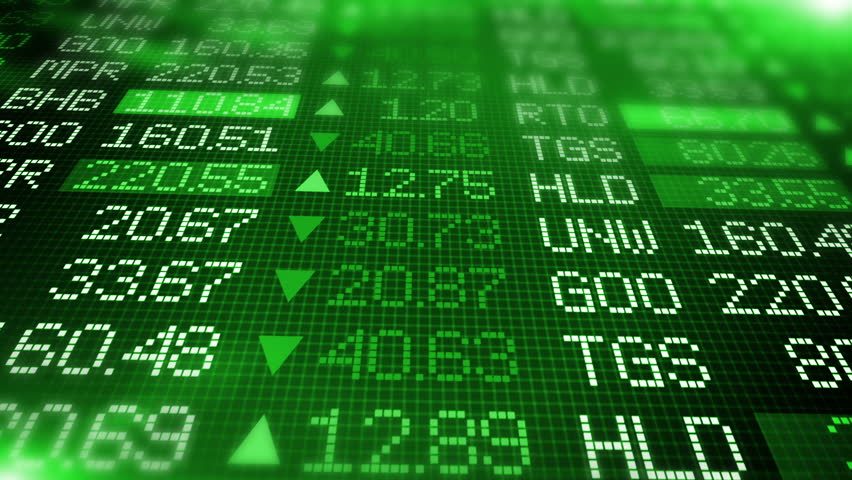 Stimulus Passes Senate, U.S. Stocks On The Rally
As it has been all week long, the lead financial story is the pending U.S. COVID-19 stimulus package. Lawmakers have dragged their feet for the past six days, negotiating the finer points of the legislation. Now, it appears that the bill's final passage is set to take place in the next 36 hours.
If we've learned anything over the past 10 years, it's that stocks like government stimulus. U.S. equities are echoing this sentiment, with the DJIA DOW (+1075), S&P 500 SPX (+115), and NASDAQ (+285) all going trend-day-up. The bullish action is largely a product of the details of the COVID-19 aid package:
One-time direct payments of up to $1,200 for individuals, $2,400 for couples, and $500 per child

Unemployment insurance increase of $600 per week

Creation of a $500 billion small business loan pool

$25 billion in grants to airlines and $4 billion to cargo carriers

$17 billion in loan guarantees to businesses critical to national security

$117 billion grant to hospitals and veteran's health care

Ban on stock buybacks
All in all, the COVID-19 stimulus package is one of the largest government bailouts in U.S. history. It has sparked optimism that has eclipsed the record-breaking Initial Jobless Claims (March 20) of 3.283 million reported during the premarket hours.
$2+ Trillion Stimulus Plan Drives Stocks Higher
It has been a big day on Wall Street for equities bulls. Stocks are looking to post a three-day winning streak and close the week on a high note. While most in the trading community aren't sold that the U.S. indices have bottomed, bidders are excited about the Senate's passage of the COVID-19 aid bill.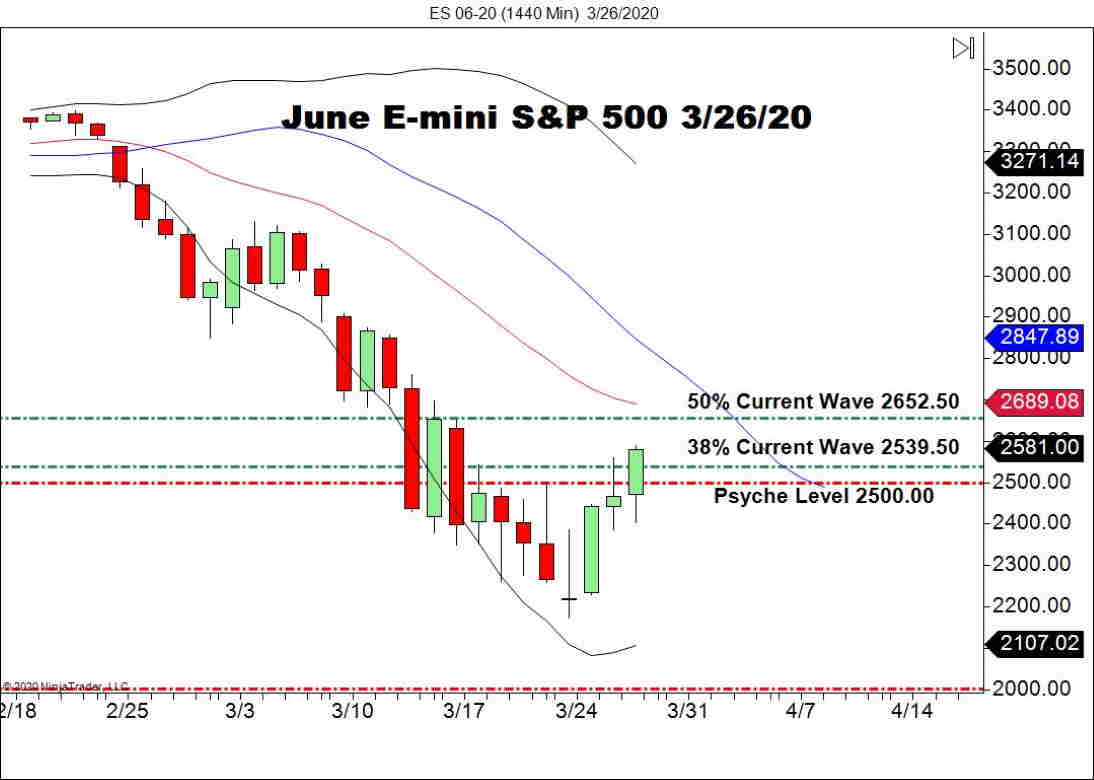 Today's action has driven the S&P 500 higher by 4.5% and is challenging the prevailing downtrend. Here are the key levels to watch in this market until Friday's closing bell:
Resistance(1): 50% Current Wave Retracement, 2652.50

Support(1): 38% Current Wave Retracement, 2539.50
Overview: For the June E-mini S&Ps, the 38% Current Wave Retracement (2539.50) is the key level in this market. If the bulls can generate a daily close above this area, we may see further price extension north on Friday. If not, the strong bearish trend of the past month will be intact going into the weekend.