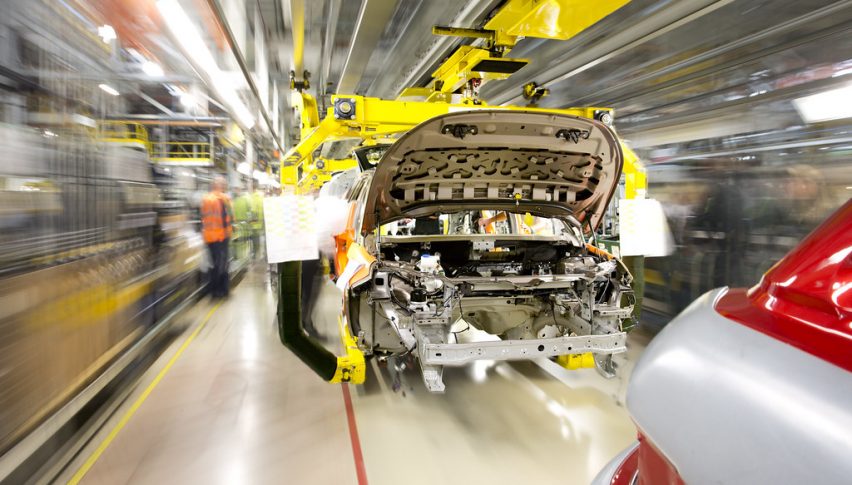 British Car Output to Suffer From Extended Lockdowns
Posted Friday, March 27, 2020 by
Arslan Butt
• 1 min read
According to latest estimates by SMMT, car output in Britain could decline by around 18% and possibly more this year, depending on how long factories need to remain shut in a bid to contain the coronavirus outbreak. The auto sector is Britain's largest exporter, with over 800,000 direct workers.
Previous estimates by the trade body had already anticipated a dip in car production for 2020 because of Brexit-related uncertainties, especially a possible failure to finalize a free trade agreement with the EU during negotiations. However, the car output estimates have been revised further lower feel 1.27 million to 1.06 million, and this is based on the assumption that Britain reaches a free trade deal with the EU before next year.
Over January and February, even before the coronavirus crisis took over, car output was already down by 1.5% in the country. It is expected to see a severe slump in March and remain low as long as lockdowns remain in force.
The automobile industry is Britain has had to grapple with the additional strain of Brexit, even as the sector globally faces challenges due to tighter emission rules, increasing preference for electric vehicles and falling demand for diesel powered vehicles. The uncertainty is likely to fade once carmakers receive clarity on when production can resume again.
The US consumer is softening as intertest rates go up, which is a factor for the USD retreat and for the FED to stop hikes
10 hours ago