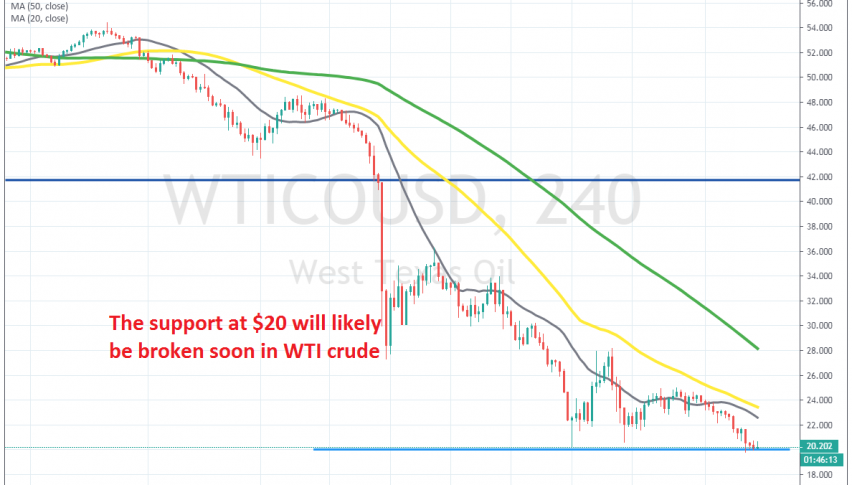 Seems Like $20 is Giving Up for Crude Oil
Crude Oil has been having a difficult time in the last several months. OPEC+ decided to cut production by 50k barrels/day in December last year and then came the conflict in the Middle East. Both events helped Crude Oil move higher and it was trading around $65 at the beginning of this year.
But, the coronavirus broke out in February in Italy, where it has been wrecking havoc and everyone got scared for their lives. The sentiment has turned massively negative and the virus has spread all over the world, closing all life in Europe and the West in particular.
As a result, risk assets such as Crude Oil have turned massively bearish. OPEC's failure to get Russia on board for another cut in production, this time by a massive 1.5 million barrels/day gave Crude Oil the last kick, and it has been bearish since early this month, as Saudis keep flooding the market with Crude Oil.
WTI crude fell close to $20 by the middle of this year, but this big round level held in the first attempt and Crude Oil jumped higher. We saw another attempt later, but the big round level held again as support. Now, WTI crude has turned back down here again and early today it pierced the support level for a moment. So, a tough battle is taking place now around the $20 level, but I think that this big support area will be broken soon.