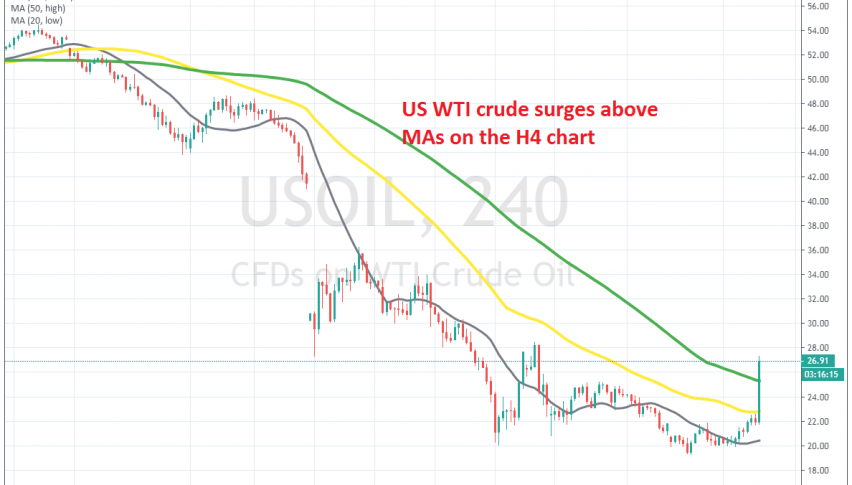 Oil Surges As Saudis Call For An Urgent Meeting
Apparently, Saudis are getting tired of the Oil war and want it to be over. Saudi Arabia called for an emergency OPEC+ meeting, according to the state news agency. The Saudi report says the kingdom called for an emergency oil meeting to support the global economy and as requested by the US President.
This basically confirms what Trump said yesterday. US President Donald Trump said yesterday that he hopes for a truce or a pact between Russia and Saudi Arabia after the Oil war which has lasted for several weeks now. He is most concerned about US shale Oil companies, but it is helping Oil.
US WTI crude Oil surged more than $5 cents, from below $22 to $27.30s. That was a crazy move and it took only about 10 minutes. The climb has stopped now, because this is just a call for a meeting. The Oil was is still on and we don't know if Russia will even take part in this. But, the damage has been down and our sell signal here has been smoked.