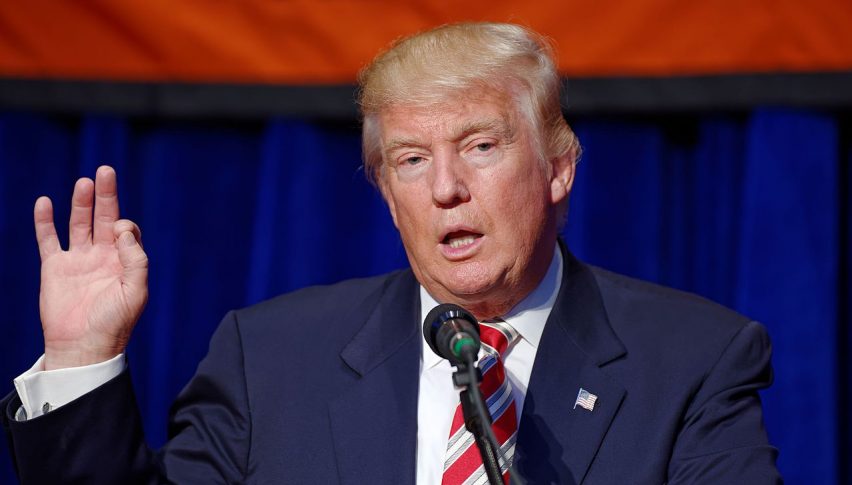 Forex Signals Brief for Apr 6: The US to Face a 'Tough Fortnight'
US Market Wrap
Markets closed out the week only modestly lower and that came despite a staggering fall in US jobs.
Friday's US non-farm payroll numbers showed the economy lost 700K jobs last month with the unemployment rate spiking from 3.5% to 4.4%. While this wasn't expected to be a pretty result, the number dwarfed analyst predictions and paints a clearer picture of what the US might be dealing with.
In the end, the SPX finished the session 1.4% lower and with all things considered that now looks like a pretty reasonable result.
At the same time, we are also seeing a price war taking place in WTI. Russia and Saudi Arabia have delayed a meeting that would have potentially seen output cut which is a worry in the short-term. So it looks like we will be seeing another wild week for oil traders until some kind of deal can be struck.
Today's Agenda
The week ahead looks like it could get messy in the US, particularly as President Trump has suggested the US faces a rough two weeks ahead.
As the number of COVID-19 cases balloons in the US, the social distancing measures don't seem to be making many inroads just yet. This will continue putting the US healthcare system under massive pressure, while clearly hitting the economy at the same time.
Once again, all eyes will be on this coming Thursday for another update on US jobless claims, which at this stage is expected to show another reading around 5 million. However, as we know, these numbers continue to get worse.
There are a few economic data points worth noting, including the latest FED minutes, but as we've been saying, we are now trading the news cycle and as such momentum in the short-term is king.
Forex Signal Update
The FX Leaders Team hit 5 winners from 9 trades last week, as volatility slowed down compared to only a few weeks ago.
Make sure you follow our live signals as we are in for another wild week.
AUD/USD – Active Signal
The AUD/USD has dropped back below the 0.6000 level and as I pointed out this morning this is bearish. We are now short, looking for some more downside to come.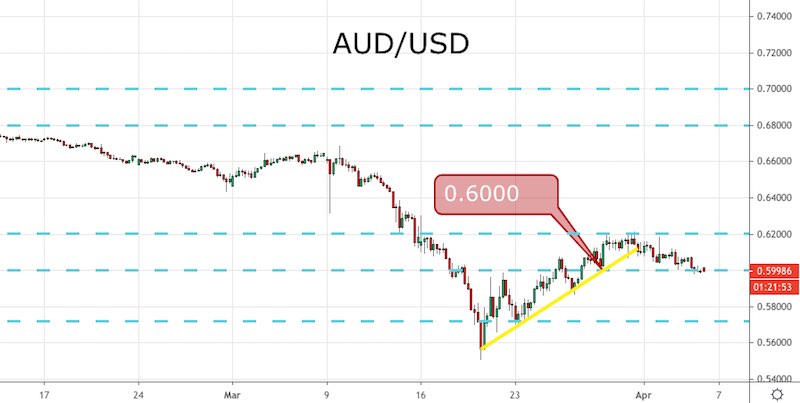 SPX – Watching
I'm still fully expecting the SPX to make another run at the lows of 2,200 over the next few weeks. As the data continues to get uglier and uglier and the virus shows no signs of slowing in the US, I think markets will have more downside left in them.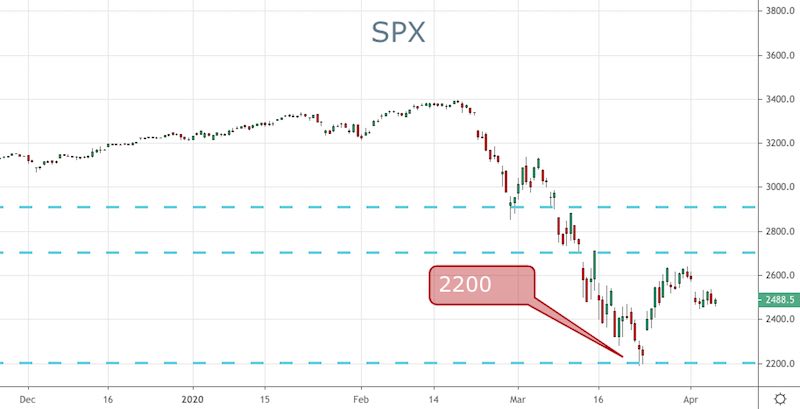 Cryptocurrency Update
BTC  continues to hold its range of the past few weeks, but we are needing to look at both sides of the story at the moment.
As price makes higher lows and coils under the $7,000 level there is a strong case to be bullish. This is the sort of technical setup that we would expect to lead to a test of that level and maybe a push higher.
However, as we have been seeing recently, these spikes are getting sold into. This is classic price action that suggests larger players are liquidating into these moves higher. And that would be in keeping with the longer-term moves to the downside.
So as it stands we are interestingly poised. I wouldn't be surprised to see a test of upper resistance but the odds of it holding seem low.