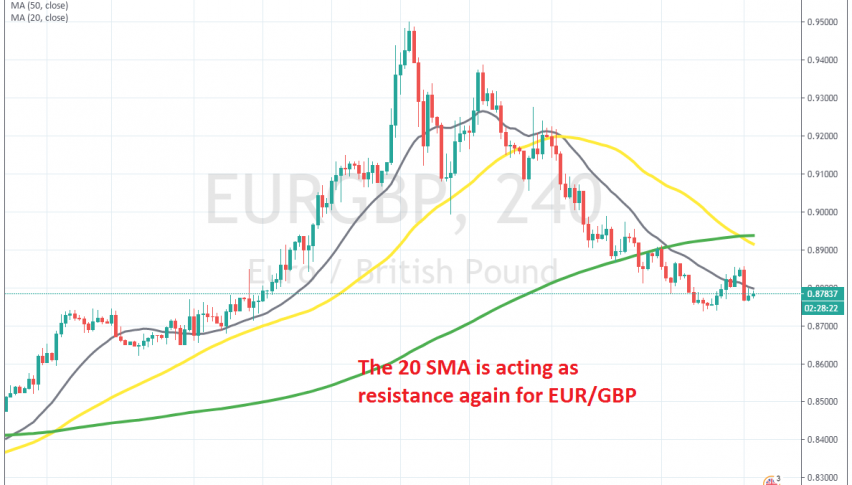 The Bearish Trend Continues for EUR/GBP, As It Returns Below the 20 SMA Again
EUR/GBP turned quite bearish about three weeks ago, right t 0.95. That followed a big surge in the previous three weeks, which took this pair from 0.83 to 0.95. But, the surge in GBP/USD reversed this pair lower, even though EUR/USD also climbed higher.
The 20 SMA (grey and the 50 SMA (yellow) were acting as support during the climb, but during the decline, the 20 SMA turned into resistance for EUR/GBP on the H4 chart, pushing the price lower. The 100 SMA (green0 also turned from slight support to resistance earlier.
Although, in the last session on Friday, as well as during most of the Asian session today we saw EUR/GBP retrace higher and move above the 20 SMA on the H4 chart. Some were suggesting that this might be a trend reversal, since the larger trend is still bullish. But, it didn't take long and now this pair is below the 20 SMA again. So, the bearish momentum for EUR/GBP continues and we will try to sell pullbacks higher.