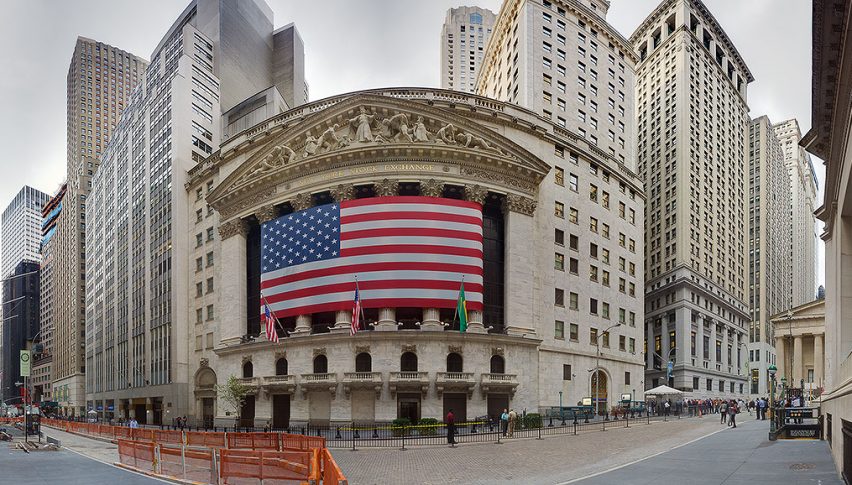 Bullish Sentiment Dominates The Wall Street Action
For the second consecutive day, U.S. stocks are on a bullish march north. Halfway through the Wall Street session, the DJIA DOW (+723), S&P 500 SPX (+74), and NASDAQ (+168) are all in the green. Explosive bidding has been the lead story and grumblings of re-entering the 3.5-year bull market are growing louder. Given a near 10% rally in the U.S. indices over the past 24 hours, one has to wonder if the worst of the COVID-19 market panic is over.
On the economic news front, there isn't much on today's calendar. Here are the highlights from earlier:
Event                                                                         Actual       Projected     Previous
NFIB Business Optimism Index (March)              96.4              104.6              104.5
Redbook Index (MoM, April 3)                                0.9%              NA                   1.3%
IBD/TIPP Economic Optimism (MoM, April)         47.8                 NA                   53.9
JOLTS Job Openings (February)                               6.882M          6.600M           7.012M
Ultimately, this group of numbers doesn't tell us anything we don't already know. Optimism is down, employment is in flux and retail is struggling. The premier story is, and will continue to be, the COVID-19 pandemic. At this point, there appears to be a light at the end of the tunnel. Infection rates are receding, but U.S. mortality rates are climbing. While the situation is far from optimal, bullish equities players are getting a jump on an expected post-virus rally.
Bullish Sentiment Dominates The Action On Wall Street
Early week trade has been kind to U.S. stocks. Since the markets opened, buyers have controlled the action and driven June E-mini DOW futures above daily topside resistance.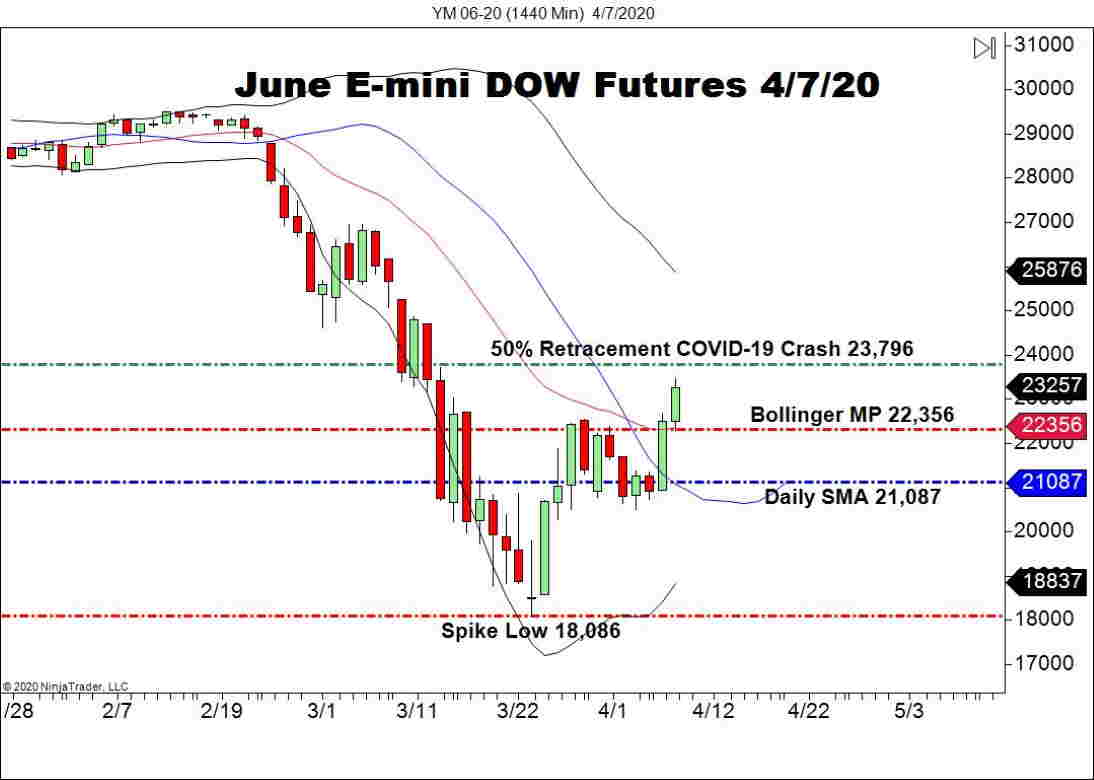 Overview: Over the past 12 sessions, the June E-mini DOW has regained almost 50% of the COVID-19 market plunge. For the time being, it looks like 25,000 is poised to come into play very soon. If we see a strong settlement today, a return to 25,000 may develop by tomorrow's closing bell.
For the moment, volatility is beginning to die down. According to the CBOE's Volatility Index (VIX), U.S. stocks are about half as active as they were three weeks ago. On 16 March, the VIX measured 82.69; today, the number is 44.06. So, at least from a volatility perspective, the bullish grind north may have already begun.