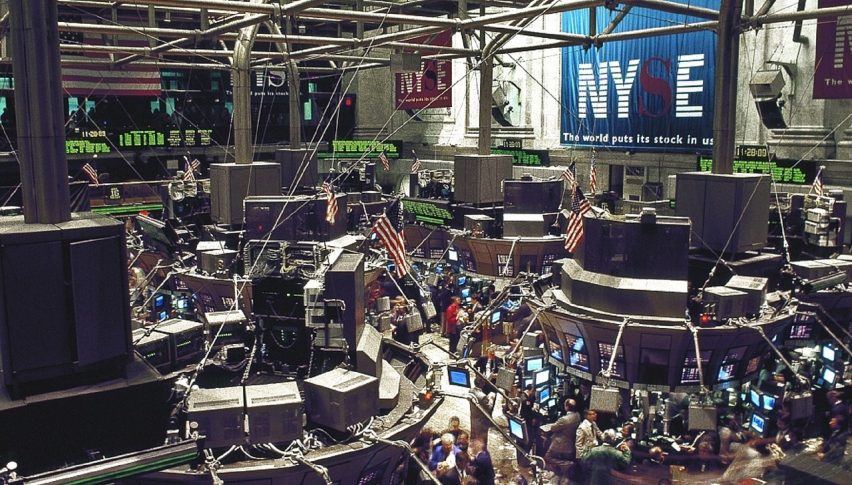 Forex Signals Brief for Apr 7: Markets Surge as Hope Blossoms
US Market Wrap
US Equity markets surged yesterday as the hope is that the virus might be near a peak in Italy and Spain, as well as in New York City.
The SPX finished the session 7.03% higher as risk assets were getting bought up through early Asian trade and well into US session. There were also rumours of more stimulus measures from the US Government that triggered some large institutional buying. 
On the flip side, the GBP/USD has remained somewhat soft as the news that PM Boris Johnson has been taken to the ICU as he battles the coronavirus.
Otherwise, it was a day for risk-on as key currencies such as the AUD/USD found a strong bid along with the likes of WTI which are slowly crawling off the canvas.
Today's Agenda
For the most part, markets continue to respond to the new cases of COVID-19 and how the rate of infection is spreading.
As mentioned, there are positive signs in a number of the hard-hit countries so this will continue to be the thing to watch this week. We are nearing what some believe to be the turning point which was said to be April 15 where the virus could peak. So that could mark an interesting time for world markets.
Data is thin today to say the least, so again we revert back to what we have been focused on which is trading the news cycle and the momentum of the session.
Forex Signal Update
The FX Leaders Team had one win from two signals in what was a quiet session for the boys.
Make sure you follow our live signals as the markets appear to be turning.
GBP/USD – Active Signal
The GBP/USD has seen some weakness as there are reports that PM Boris Johnson is still battling with the virus and has found himself in the ICU. We are short and this signal has started to tick in our direction.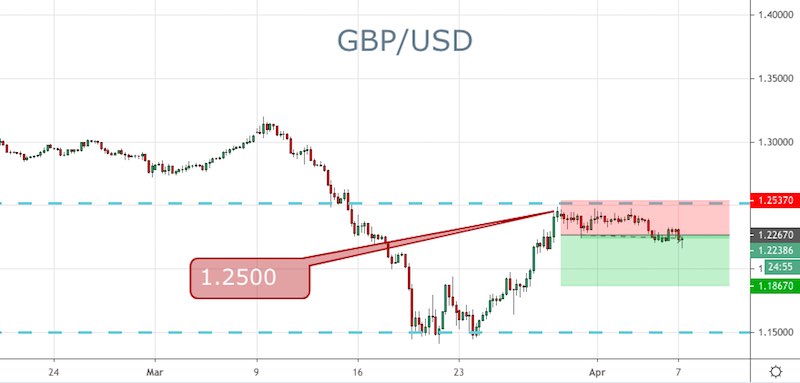 SPX – Watching
I'm still not convinced of this rally in the SPX just yet, but you can't argue with markets. After rallying overnight the S&P 500 is looking to restest the 2,700 level which has been an important line in the sand.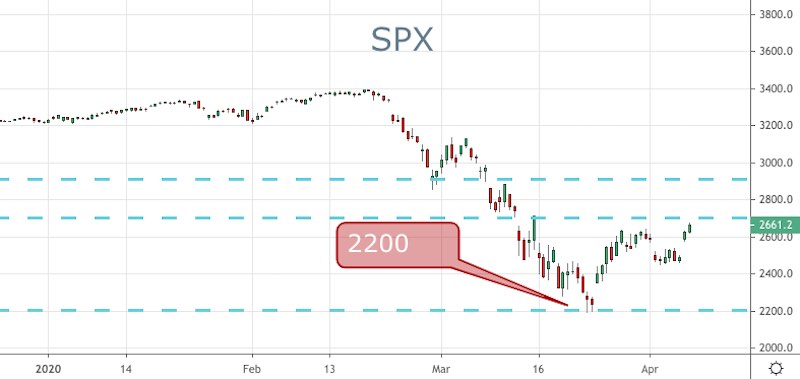 Cryptocurrency Update
As we thought it might, BTC managed to test and push through the $7,000 level.
That was certainly what the price action was suggesting it would do, however, what is more noteworthy is the fact that the break didn't immediately get sold into.
This is the first time in a while that the sellers have taken their foot off the gas. It also coincides with the risk-on move across a range of asset classes.
While the sentiment is buoyant, Bitcoin has the opportunity to rally.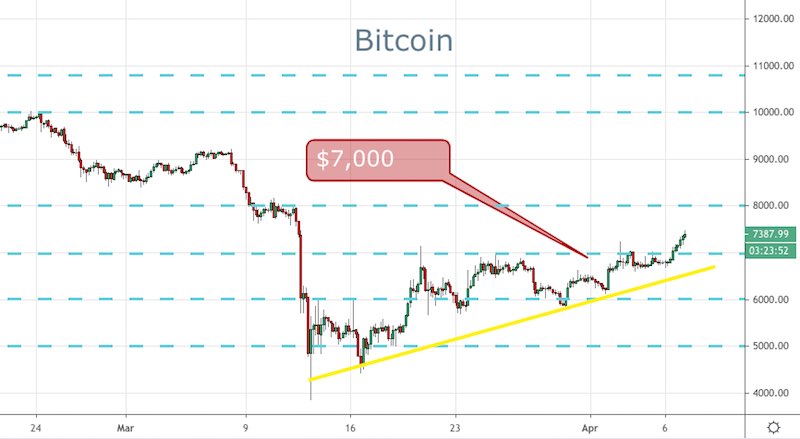 The US consumer is softening as intertest rates go up, which is a factor for the USD retreat and for the FED to stop hikes
10 hours ago