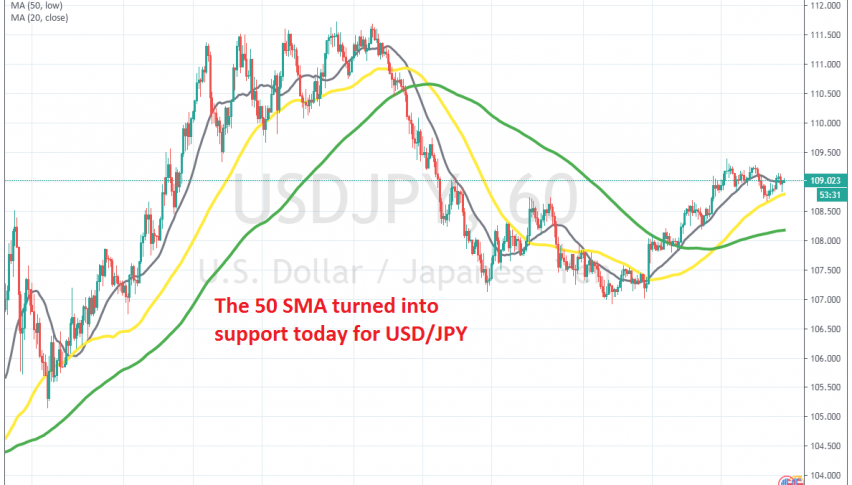 MAs Keeping USD/JPY Bullish
USD/JPY turned really bearish towards the end of February. It started to decline as coronavirus got out of control in Italy, which showed that the rest of Europe and then the rest of the West were going to fall into this rabbit hole. That's exactly what happened and USD/JPY dived around 11 cents lower, as safe havens attracted strong bids.
But, the attention turned to the USD in the following two weeks as a global reserve currency, when the virus sent most of the West into a lock-down. As a result, USD/JPY surged back up, climbing around 10 cents, which means that we were back when this pair stared before the coronavirus panic.
In the last week of March, USD/JPY retreated back down, giving back 450 pips, as the demand for safe havens returned, with Gold also climbing higher. This week though, buyers have returned again and they are pushing USD/JPY higher. The 20 SMA (grey) has been providing support in the last few session, while earlier today we saw the 50 SMA (yellow) which provided support twice and reversed this pair higher. So, USD/JPY remains bullish as long as moving averages stay below providing support. We might try to open a buy signal if we see another pullback lower.