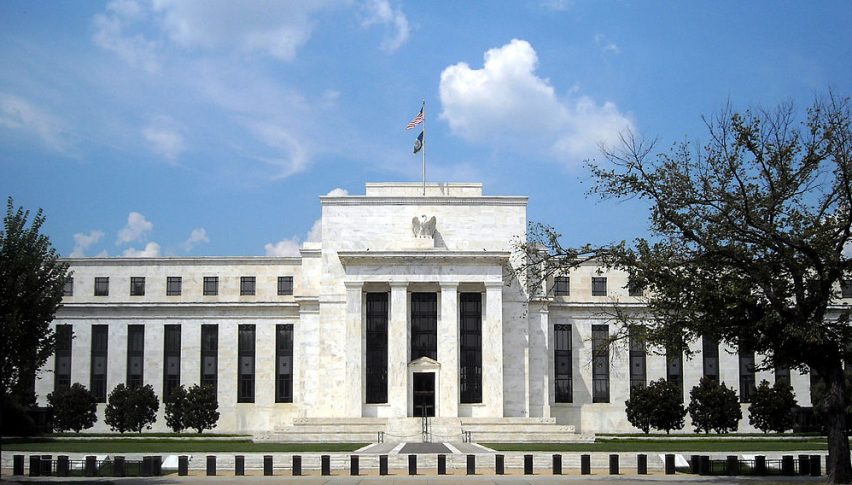 Tight Forex Action, FOMC Minutes Highlights
This afternoon marks the release of the FOMC Minutes from the emergency 15 March FED meeting. While today's FOMC Minutes aren't expected to derail the markets, they will be instructive as to what the FED thought about the COVID-19 market panic in its early stages. 
In other news, Democratic presidential hopeful Bernie Sanders suspended his campaign today. Once the contest's front-runner, Sanders' socialist themes didn't garner the expected support. Nonetheless, one has to wonder about the timing of such an announcement. Candidate Joe Biden holds a commanding delegate lead, but the contest is far from decided. Now, it doesn't matter ― Sanders views the road forward impassible and is packing it in.
Central bankers carry a reputation for being purposefully opaque. Let's take a look at today's FOMC Minutes and see if there's anything we can hang our hats on.
FOMC Minutes: Highlights And Summary
Make no mistake, any and all dialogue from the FED is ambiguous. However, traders continue to look for clues on what the FED thinks about the economic severity of the coronavirus pandemic. While rate cuts to 0% and the institution of "QE Unlimited" are solid indications that things are serious, today's tone will still be important to the markets.
Here are the highlights from this afternoon's FOMC Minutes release:
"Trading conditions across a range of markets were severely strained."

"In corporate bond markets, trading activity and liquidity were at very low levels."

"In the Treasury market, following several consecutive days of deteriorating conditions, market participants reported an acute decline in market liquidity."

"Conditions in short-term funding markets also deteriorated sharply."

"The pace of economic growth abroad was already subdued before the outbreak."

"Real [U.S.] GDP was forecasted to decline and unemployment to grow."

"Global financial conditions were significantly affected."

All votes to cut rates and conduct aggressive open market activities were unanimous among FOMC members.
Bottom Line: It's tough managing the challenges of an unprecedented situation. Back on 15 March, the FED was concerned about providing immediate liquidity to the markets. Judging by today's FOMC Minutes, ensuring that debt markets and interbank lending remained fluid was job number one.