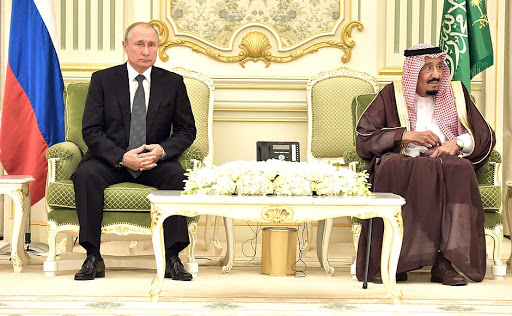 Mexico Holding Back OPEC+
As the demand for energy products declines due to the spread of coronavirus, which has forced many countries to shut down. As a result, Crude Oil started to decline in February and the decline picked up pace after the refusal from Russia to join OPEC+ in cutting production by 1.5 million barrels/day.
That started an Oil war between Saudi Arabia and Russia which sent US WTI crude below $20. Now they are looking at cutting production by 10 million barrels/day. Russia finally agreed to join the OPEC+ meting which took place yesterday, but now it seems like Mexico is playing hard to get. Saudi's energy minister made some comments after the meeting, while OPEC also came out with a statement:
Reuters report, citing Saudi energy minister Prince Abdulaziz
OPEC+ output cuts 'hinges on' Mexico joining the pact
Hopes Mexico would see the benefit of the OPEC+ agreement
Expects nations such as US, Brazil, Canada, and others to join OPEC+ effort to stabilize the oil market 'using their own approaches'
The final statement issued by OPEC+ ahead of the G20 meeting today
Proposal is to cut oil output by 10 mil bpd for 2 months (1 May to 30 June)
Subsequently, oil output cut will be 8 mil bpd for 6 months (1 July to 31 December)
After, oil output cut will be 6 mil bpd for 16 months (1 January 2021 to 30 April 2020)
Baseline for adjustments will be from October 2018 production levels
Except for Russia and Saudi, baseline will be from 11.0 mil bpd production level
Agreement is conditional on the consent of Mexico
Calls upon other major producers to contribute as well
As things stand, the overall 10 million bpd worth of output cuts is said to 'hinge on' Mexico agreeing to chip in as well. The thing is, Mexico has a bit of leverage here as they are already hedged for the year, so it isn't so much in their interest to be a part of this. But I would think that OPEC+ would still go ahead without Mexico anyway, who is trying to just offer up a token gesture in reducing output from a high baseline level.